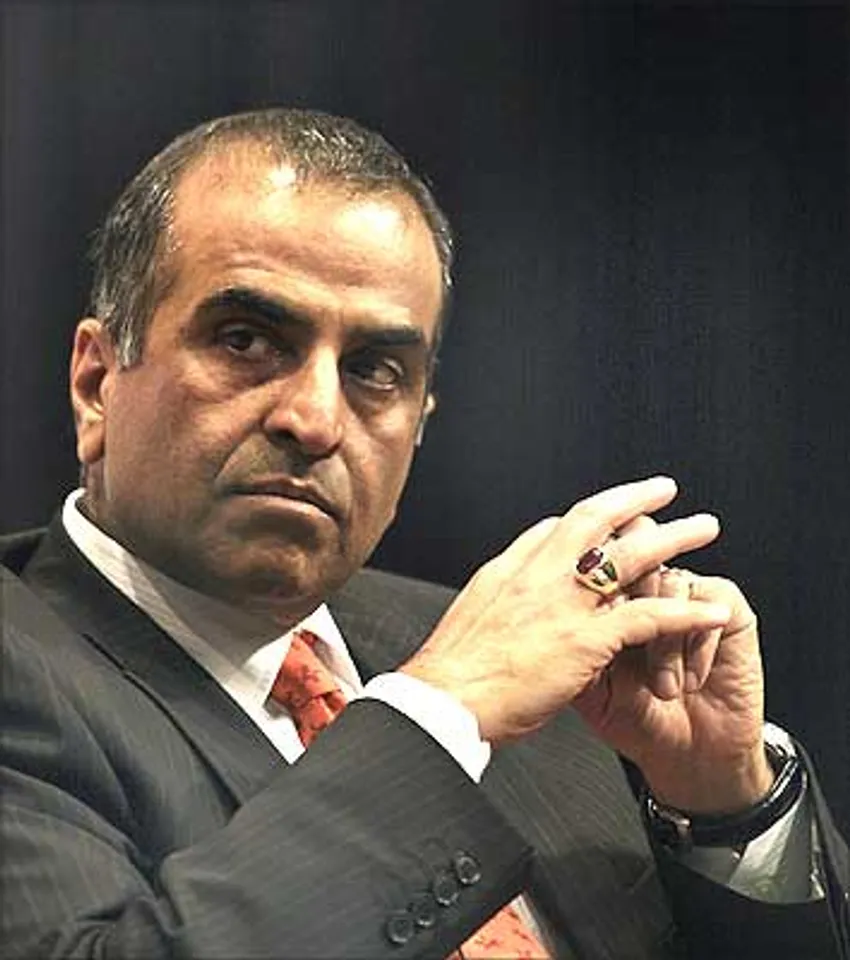 The cheap data tariffs of new entrant Reliance Jio have made a major dent on country's largest private telecom firm Bharti Airtel as the later reported 77.8 per cent dip in its consolidated net profit for the fourth quarter of 2017-18, the lowest quarterly net profit in at least 14 years.
The company also said that the margins were hit by artificially suppressed pricing in this quarter.
As per the company's statement, it posted a consolidated net profit of Rs 82.9 crore in January-March quarter of 2017-18 fiscal as compared to Rs 373.4 crore in the same period of the previous fiscal. "This was the eighth consecutive drop in quarterly profit and the smallest since April-June 2004," it said.
The net revenue of the company during the same quarter also stood at Rs 19,634 crore, down 10.5 per cent from Rs 21,935 crore posted during the corresponding quarter in 2017-18. "During the quarter mobile data traffic had grown more than six times to 1,540 billion MBs in the quarter as compared to 225 billion MBs in the corresponding quarter last year. Mobile broadband customers increased by 79.3 per cent to 76.6 million from 42.7 million in the corresponding quarter last year," the statement said.
Commenting on the quarterly earnings, Gopal Vittal, MD and CEO, India & South Asia said, "The telecom industry continues to witness below cost, artificially suppressed pricing. Industry revenues were further adversely impacted this quarter due to the reduction in International termination rates. Airtel continued to consolidate its leadership position this quarter," said.
"Our strategic investments in data capacities, innovative digital content through Airtel TV, customer friendly bundles and upgrade programs led to the highest ever mobile data customer additions of 15 million during the quarter. Usage parameters remained robust on a year-on-year basis, we saw data and voice traffic grow 584 per cent and 55 per cent respectively," he added.
Mukesh Ambani-owned Reliance Jio, which debuted in September 2016, has signed up a staggering 168 million subscribers by offering affordable data and free calls and ploughing billions of dollars into the infrastructure and network that transmits them.
However, Bharti Airtel ended the fiscal year with its highest ever capital expenditure of Rs 24,000 crore. "We intend to continue the rollout momentum next year as well," Vittal added.
As far as net revenueof the company is concerned, during the quarter, the India's revenues fell 7.5 per cent year-on-year on an adjusted basis to Rs 14,796 crore, while Africa's revenue grew 10.7 per cent over the same period of previous year, fuelled by strong growth in data and Airtel money transaction value.
On the domestic market performance, the company also said, "Year-on-year growth primarily was impacted by mobile drop of 13.5 per cent. "Other businesses have witnessed healthy year-on-year growth, that is, 10.7 per cent in Digital TV and 11.2 per cent in Airtel Business on an underlying basis," it added.
The company further said that its customer base, now at 413.8 million spanning 16 countries, is 12.1 per cent higher year on year (excluding divested units). Bharti Airtel said that the acquisition of Tigo Rwanda country operations in Africa have been consummated, during the quarter.
India de-growth weighed in the full year performance too, and the company ended FY18 with total revenue of Rs 83,688 crore, down by 12.3 per cent on reported basis over the previous financial year. The consolidated net debt of the company increased to Rs 95,228 crore from Rs 91,714 crore in the previous quarter, said the company which competes with operators like Vodafone, Idea Cellular and newcomer Reliance Jio in the highly-competitive telecom market in India.
"Lower earnings before interest tax depreciation and amortisation (EBITDA) along with rising spectrum costs and continued investments in India have resulted in deterioration of Return on Capital Employed (ROCE) to 4.7 per cent from 6.5 per cent in the previous year," the statement said.
The Board has declared a final dividend of Rs 2.5 per share (face value of Rs 5 per share) for the financial year ended March 31, 2018. Given the interim dividend of Rs 2.84 per share, the total dividend for the year comes to Rs 5.34 per share which is entirely a pass-through of dividend from the subsidiaries, the company added.
Shares of Bharti Airtel ended at Rs 406.10 apiece on BSE, up 0.61 per cent over the previous closing. The results were announced after the close of market hours.