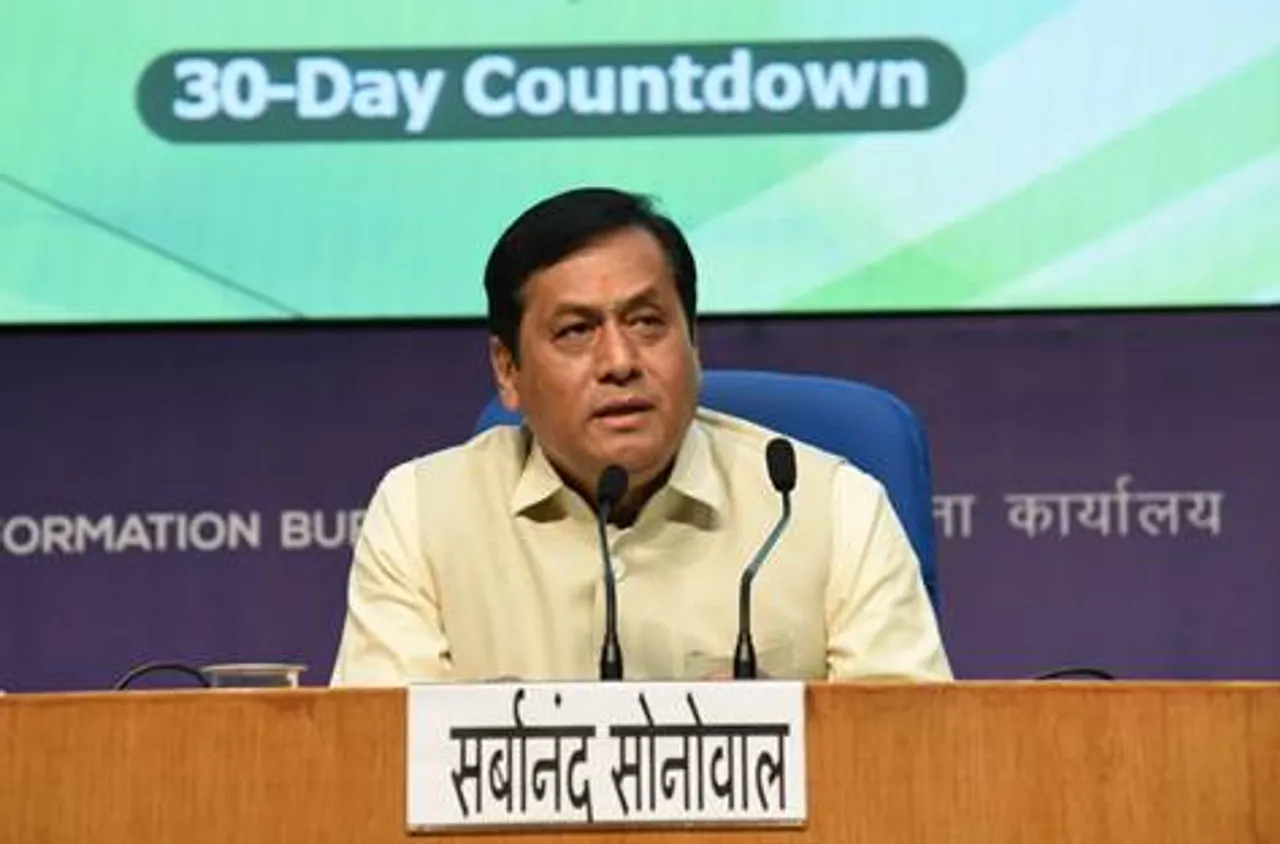 Union Minister of Ayush and Ports, Shipping and Waterways Shri Sarbananda Sonowal   unveiled month long celebration drive regarding 8th National Ayurveda Day across India in a curtain raiser press conference at media center, today.  Ayurveda Day is celebrated across India as a mark of respect to Lord Dhanvantari, God of Ayurveda. It also coincides with Dhanteras, seeking Lord's blessings for sound health for themselves and others.
Addressing the media persons Union Minister emphasized on the "Jan Sandesh, Jan Bhagidhari and Jan Andolan for Jan Arogya aspect of Ayurveda, and said," For the 8th Ayurveda the Ministry of Ayush intends to explore potential of Ayurveda in promoting wellbeing of not only human being but also the wellbeing of environment, plants animals etc. in addition to wellbeing of people. Therefore, the theme chosen is "Ayurveda for One Health".
The theme is in alignment with the theme of India's G20 Presidency 'Vasudhaiva Kutumbakam', and the focal theme for Ayurveda day-2023 has been decided as 'Ayurveda for One Health' with Tag line 'Ayurveda for everyone on every day' i.e., ' Har din har kisi ke liye Ayurveda' focusing on human-animal-plant-environment interface."
Shri Sarbananda Sonowal further elaborated on the whole government approach of the month long celebrations and highlighted the efforts made so far. "India under the leadership of Prime Minister Shri Narendra Modi believes in the Principle of Vasudhaiva Kutumbakam. By capitalizing the potential of Ayurveda, the science of holistic healing and healthy living, a revolution can be brought in the field of healthcare to address the concerns of One Health.", He said.
Month long celebrations have been planned pan-India to sensitize students, farmers and the public on Ayurveda. This year the 8th Ayurveda day falls on 10th November, 2023. The Ministry of Ayush chose different themes every year for Ayurveda day, to address different health issues through Ayurveda. Various programs on the theme selected are conducted throughout the country covering millions of people. This helps in generating awareness among people about the health issue as well as the potential role of Ayurveda in prevention and treatment of the issue.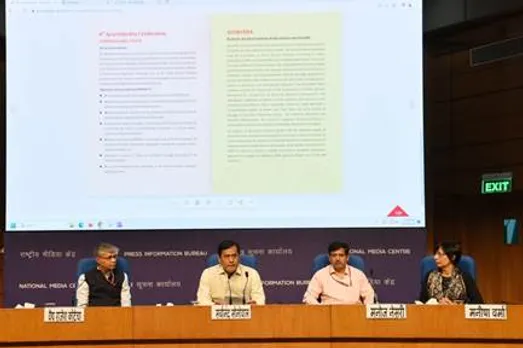 Shri Sarbananda Sonowal  reiterated that,"  The theme has been selected with focus on promoting Agro-Ayurveda, promoting health by empowering and encouraging people for self-participation, and enthusing professionals for harnessing potential of Ayurveda. It involves a spectrum of areas focusing on sustainable agriculture, human, animal, plant, forest, and aquaculture health, food safety, etc. The theme is focused on three main fields: Ayurveda for Farmers, Ayurveda for Students and Ayurveda for Public.
Vaidya Rajesh Kotecha, Secretary of Ministry of Ayush informed that a total of 12,500 Ayush Health & Wellness Centers have been approved under NAM, out of which 8095 are already operational. The month-long Ayurveda campaign will include; Exhibition cum Mini-Expo at Ayurveda Institutes; Dissemination of Outcomes of Research Studies; Medical Camps; Public awareness lectures for students and staff of the schools and colleges; Distribution of common medicinal plants to the farmers; Various Competitions to popularize Ayurveda amongst the general public; Run for Ayurveda and The Riders Rally, among several other programs. Dr Manoj Nesari, Advisor Ayurveda of Minister of Ayush presented a brief account of Ayurveda day celebration and salient features through a visual presentation.
Central Council for Research in Ayurvedic Science (CCRAS), under the Ministry of Ayush will be the coordinating agency for the Ayurveda Day programs in 2023 along with its 30 units spread across the country.