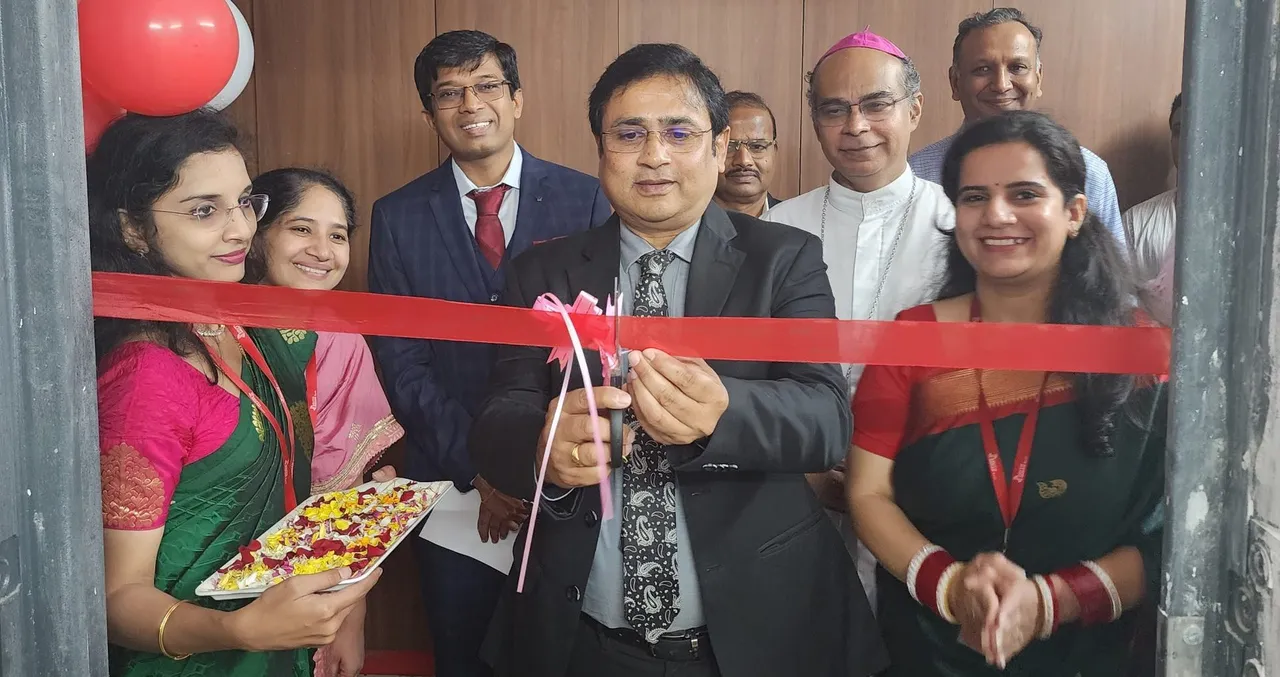 South Indian Bank today unveiled its new branch in Chinchwad, Pune at Empire Square with the aim to expand its reach and cater to the growing demand for banking services in the area. The launch is in-line with the Bank's strategy to expand its operations and attract a larger customer base within the region and provide enhanced banking services.
The new branch also houses an ATM and will cater to the financial and banking needs of the business and working class, residing in and around Pune's suburbs. Chinchwad has emerged to be a perfect blend of residential, retail, commercial, and industrial complexes, prudently warranting the need to set up a dedicated branch office of South Indian Bank. With the opening of this new branch, the Bank has increased its branch count to 45 and ATMs to 44 in the Mumbai region, further solidifying its presence in the area.
The new branch was inaugurated by Bishop John Rodrigues, Bishop of Pune and the strong room was inaugurated by Mr. Sanchay Kumar Sinha, CGM & Country Head- Retail Banking Department of South Indian Bank. The ATM was inaugurated by Mr. Pugalzanthi Chelliah, Assistant Commissioner of GST.
Speaking on the occasion, Mr. Sanchay Kumar Sinha, CGM & Country Head- Retail Banking Department, South Indian Bank said, "We, at South Indian Bank are committed to delivering superior banking services to our customers Pan India. We trust that our wide array of products would be beneficial to every customer. Our mission would be to reach out to all customers as their preferred banker for all financial needs."
The Pune branch will be operational from 8th September, 2023 as per regular banking hours and is located at: Showroom No: 4, Empire Square, Chinchwad, Pune - 411019.