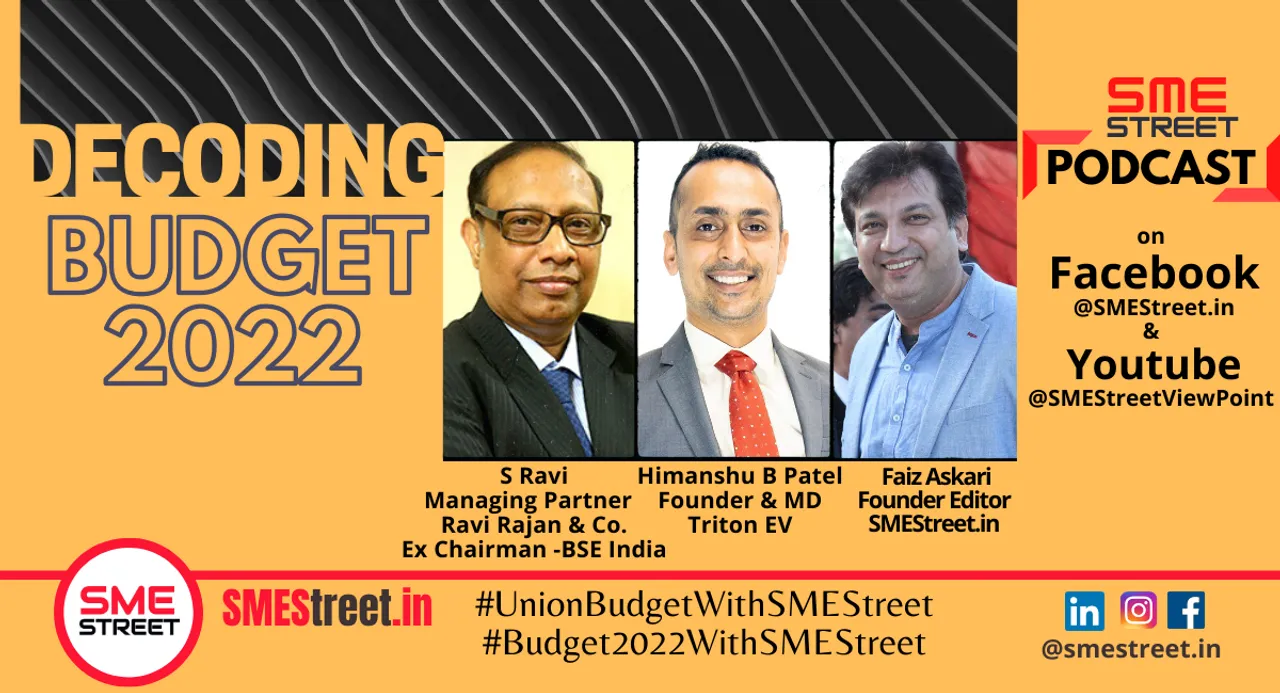 Union Budget 2022 was announced by the Hon'ble Finance Minister Nirmala Sitharaman. As an exercise to explain the budget and also to understand the industry perspective on India's Union Budget 2022, SMEStreet Foundation conducted an in-depth outreach and engagement activity with industry experts from various industry segments to understand their feedback on Budget announcements.
In this regard, Decoding Budget 2022 -SMEStreet Forum conducted as a webinar with distinguished speakers such as Mr S Ravi, Ex. Chairman, BSE India and Mr Himanshu B Patel, Founder and MD of Triton EV. Mr Faiz Askari Founder of SMEStreet Foundation Chief Editor of SMEStreet.in was the moderator of the panel discussion.
Mr Patel presented his views from the perspective of an entrepreneur and investor, he also explained his observation on Mrs Sitharaman's Budget 2022 as an impact document on the EV industry, Mr S Ravi explained the Union Budget from a financial expert's perspective and called this budget as a future-oriented.
Here is a complete webinar on SMEStreet's Youtube CHannel - SMEStreet ViewPoint