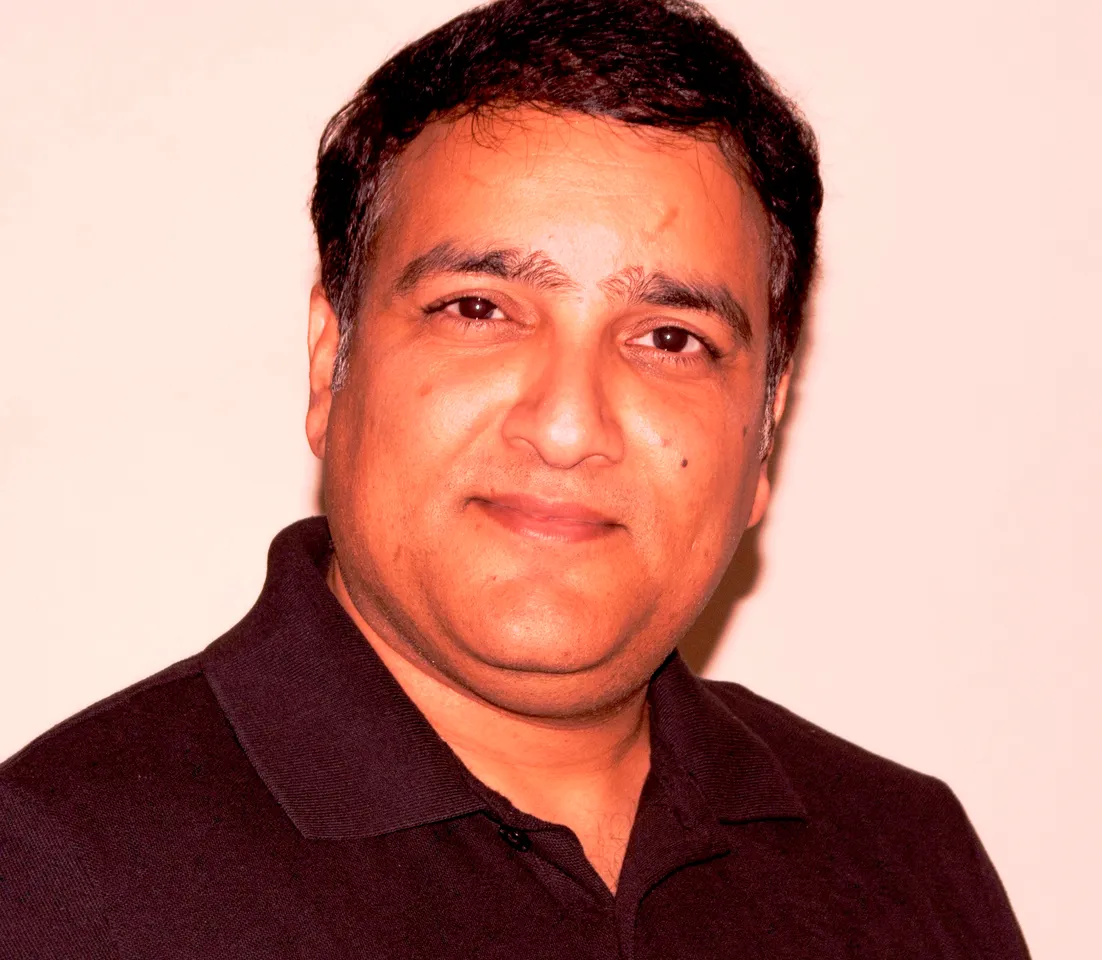 Over the years, the process of data creation has become eased out, as a result, data is getting generated exponentially. On the other hand, the desire to save and possess the data has also become the extremely popular demand of the consumer. Considering such conditions, storage companies have been focusing highly on bringing innovation. Cloud has become an interesting destination for storage companies.
In an exclusive conversation with Faiz Askari of SMEStreet, Sameer Bhatia, Country Manager, India & SAARC, Seagate Technology unleashed some cutting-edge trends and consumer behavior changes among Indian consumer IT market.
Edited Excerpts: 
Faiz Askari: What is NAS and why is it relevant to businesses?
Sameer Bhatia: According to a recent IDC white paper, Data Age 2025, data creation will swell to a total of 163 zettabytes (ZB) by 2025; indicating that the decade centered around the conversion of analogue data to digital is being replaced by an era focused on the value of data; creating, utilizing, and managing 'life critical' data necessary for the smooth running of daily life for consumers, governments and businesses alike. As they continue to climb the technology curve and grow increasingly tech-savvy, SMEs today have a substantial play in data creation and management. Today's SMEs have begun to recognize the need to store and manage Big Data and leverage it to draw actionable insights.
Smarter SMEs are adopting a mixed approach to their storage needs. While leveraging on the benefits of what the cloud has to offer, they are increasingly integrating network-attached storage solutions (NAS) into their cloud environment. A NAS device is a storage device connected to a network that allows storage and retrieval of data from a centralized location for authorized network users and heterogeneous clients. NAS devices are flexible and scale-out, meaning that as a business needs additional storage, it can add on to what they have. The key advantage of this approach is that it allows SMEs to establish their own cloud storage without giving up possession and control of their data. Additionally, it offers a method of data access that remains consistent whether they are on the company network or somewhere outside the confines of the office.
Smarter SMEs are adopting a mixed approach to their storage needs. While leveraging on the benefits of what the cloud has to offer, they are increasingly integrating network-attached storage solutions (NAS) into their cloud environment.
Popularity of Cloud
Faiz Askari: Do you see Cloud as complimentary for the business growth for storage drives or do you consider it as a competing technology. Please elaborate.
Sameer Bhatia: More so than ever, the cloud is emerging as a compliment for the business growth for storage drives, especially when we look at them from the NAS technology perspective. To understand this better, we must first understand what cloud is. In simple terms, clouds are networks of servers connected together in a way that allows centralized data storage and access to various services and resources. There are many kinds of clouds, but the two basic categories of the cloud are public and private.
As mentioned, a public cloud is where a service provider makes online resources like software and data storage available through the Internet. Cloud services are provided using a virtualized ecosystem and constructed using pooled, shared physical resources. In many cases, an individual or organization has little control over the ecosystem in which the online cloud is hosted as the infrastructure is shared and built by many individuals across many organizations. Data and applications on online clouds are separated so that only authorized users may access certain subsets as appropriate.
The streamlined OS makes a NAS easy to set up, and the device's flexibility allows variety of functions that streamlines the business operation.
A more private type of cloud is a NAS device-based cloud.  A NAS device acts as a central secure location where one can backup or store and access their files. A user can connect with a variety of devices such as media players, gaming consoles and smart TVs. Unlike desktops and laptops, a NAS device offers a simple OS that focuses on doing a small subset of tasks as efficiently and securely as possible. The streamlined OS makes a NAS easy to set up, and the device's flexibility allows a variety of functions that streamline the business operation.
Indian Market & Seagate Connection
Faiz Askari: How is India as a market for Seagate? What importance does SMEs carry for your business?
Sameer Bhatia: India is one of Seagate's key markets and the company sees a lot of potential opportunities here. Consumers are rapidly embracing and adopting new technologies like cloud and portable storage, and with the government's Digital India campaign, we expect to see deeper mobile device penetration and increasing use of video, big data analytics, and the cloud. All of this will continue to drive data growth and require larger and more effective storage solutions. As the leader in storage solutions, Seagate will continue to bring to market innovative solutions that will meet the evolving consumer/enterprise needs.
If we look at SMEs, India is home to over 51 million small and medium-sized businesses, and together, they form the backbone of the Indian economy making large contributions to important economic indicators as well as household incomes. Digital technologies have transformed the landscape in which SMEs operate, led by consumers going online primarily through mobile. As they climb the technology curve, these SMEs are turning to Seagate as a trusted storage solutions leader to partner in solving the challenges they face. Seagate is at the forefront of the latest technology trends and offers the industry's broadest portfolio of storage solutions to cater to various sizes of SMEs and their needs.
Catering to the unique set of needs these businesses have, Seagate offers just the right mix of NAS-optimized hard disk drives – IronWolf and IronWolf Pro. Always on and always working, IronWolf is enhanced with AgileArray technology for optimal reliability and system agility. Multi-user technology and extreme workload rates allow IronWolf to perform and scale up with their enterprise. While IronWolf with its multi-user technology of up to 180 TB/year is apt for a SOHO and SME, IronWolf Pro primarily caters to SMEs with a 300 TB/year user workload rate.
Faiz Askari: What are the advantages that NAS offers as compared to more traditional storage methods?
With the scalability features of NAS, the SMEs are always in a position to quickly adapt to customer needs, competitor advantages, market events, and industry trends. By centralizing the data storage, a NAS makes it easier to get a real sense of how much storage space the company is using routinely. For growing companies, NAS offers high-performance data storage options that address important business advantages:
Accessibility - NAS offers quick access to shared files—no matter what format or operating system you're using—from one central location, providing all the collaboration and workflow advantages your business needs to thrive.
Flexibility - NAS is a scalable storage solution that can evolve as your business needs change. This means you can take advantage of business and customer data to improve your products and services while also ensuring that your teams stay productive—without worrying about system capacity problems.
Reliability – NAS systems, especially when built using reliable NAS drives, can offer prevention, intervention, and data recovery options like no other. Seagate designs hard drives to be reliable, built solid from the ground up, and focuses on the application behavior and key requirements for your use case. Seagate's IronWolf and IronWolf Pro come equipped with IronWolf Health Management (IHM) which is an embedded software designed on the tenets of prevention, intervention, and recovery. It aims to manage the health of the drive through the useful life, and provide ease of data recovery should a catastrophic event damage the drive and render it non-functional.
Collaboration - With the right NAS solution, you can facilitate strong business collaboration along with superior data protection while routine sharing activities occur—for remote and in-house users alike. NAS can support multiple simultaneous connections that enable employees to quickly and easily share and collaborate no matter when and where they're working.
Security - With built-in file system security, NAS features an authentication process that allows users to access files only if they've been granted permission. Plus, NAS solutions are low-maintenance and require minimal processing power from your main server—all while providing reliable and centralized backup so you never lose sleep over lost or breached data issues.
Cloud Vs NAS
Faiz Askari: What about the cloud? How does NAS compare to investing in public cloud storage instead, given that cloud, owing to its pay as you go, model, is perceived as a more cost-effective solution?
Sameer Bhatia: The choice between using a cloud storage service and a NAS solution is more than a simple cost comparison. The complete capabilities of each need to be taken into account to see if either are able to meet all of the requirements of a growing business. Both have compelling capabilities from a feature perspective. That said, NAS solutions are surprisingly less expensive as the business scales and as the total cost of ownership is considered over the lifetime of the NAS solution.
Faiz Askari: The NAS market has seen unprecedented growth in the recent past and the future outlook for the segment looks bright. What are some of the drivers fuelling this growth?
Sameer Bhatia: SMEs are helping to push the consumer NAS market to new heights. A new forecast from Grand View Research predicts that the market for consumer NAS solutions will grow to $8.2 billion by 2025 as SMEs seek out cost-effective solutions for their file storage and backup needs. During the intervening years, the firm expects the market to expand at a healthy compound annual growth rate of 15.8%. The growth of consumer NAS market is primarily driven due to the low cost of the product and easy installation, along with network sharing of data, which enhances the user's accessibility of data among the in-house or office network. Innovative solution offerings such as cloud backup offerings which can be integrated with the consumer NAS system further drive the demand for consumer NAS market.
In addition to SMEs, prosumers, especially creative professionals, and SOHOs are also contributing to the growth in NAS market. These customers need NAS storage with advanced data protection and performance, but they don't have the budget for dedicated IT staff to install and support an enterprise-class system. NAS enclosures are built for 24×7, always-on operation for accessibility and protection over a desktop drive, but at an affordable price. A single 4TB drive translates to over 2 million photos, 360 days of music, 2000 hours of DVD video, or enough space for CAD ­ less, images and databases needed by these prosumers and SOHOs.
Faiz Askari: What are some of the factors that businesses should take into consideration while choosing a NAS device?
Sameer Bhatia: There are plenty of NAS devices available on the market. Whether it's for home use or a business, security, capacity, backup, and file compatibility should be key factors in determining which NAS you choose. That said, when it comes to building a reliable NAS solution, the type of hard drive a business chooses to operate within the NAS makes a significant difference. Like the hammers, wrenches, and drills in a toolbox, hard drives are designed with specific jobs in mind – whether it's providing storage for a small business server, sprawling data center or everyday PC.
For example, you can build your own multi-enclosure NAS using low-cost desktop drives, only to find that your performance will degrade as your data demands and user access increase over time. You can also install the most expensive, mission-critical drives into your NAS box, yet your small business might never take advantage of the true performance due to bandwidth or application workloads. The large capacity and low power profile of an 8TB archive HDD might be enticing as well, but since the performance of this type of drive isn't optimized for NAS systems, your users will be sorely disappointed in the timely access of data.
While great in certain applications, neither desktop drives nor archive HDDs are built for NAS solutions specific workload. That's where NAS-optimized hard disk drives (HDD) come in. NAS-optimized HDDs like Seagate's IronWolf and IronWolf Pro are built to deliver the right performance, reliability, and capacity for where your business is today and where it is tomorrow. IronWolf is performance-tuned for creative professionals, hard-core gamers, home tech enthusiasts, and of course for businesses that need 24×7 dependable NAS solutions. A thriving small business needs storage that can thrive with it. IronWolf is optimized for NAS in multi-RAID environments that not only handle the vibration but also handle the high user workload rate in a high data traffic network. Enter Multi-User Technology — providing up to 180TB a year for IronWolf. A more enterprise-oriented solution, IronWolf Pro can enable user workloads of up to 300TB a year.
Faiz Askari: What is the segment's future outlook?
Sameer Bhatia: Demand for NAS devices is forecast to be driven by the growing need for anytime, anywhere accessibility to corporate & Internet networks. Emphasis on business continuity planning, growing adoption of remote and virtual office environments and the ensuing need to provide remote access to corporate networks to employees, will continue to fuel the uptake of the NAS technology. Demand is also expected to remain especially high among SMEs, as NAS devices provide a cost-effective solution for these companies with are often saddled with issues, such as limited financial and IT resources. Larger businesses are also gradually creeping into the spotlight as potentially lucrative clients for NAS vendors. The market is witnessing the transition from SMEs specific solutions to more advanced large enterprise-centric solutions. Unlike SMEs that adopt NAS solutions for core applications, large enterprises rely on NAS for less mission-critical applications, and for specific departments, workgroups and remote offices.
Related articles across the web