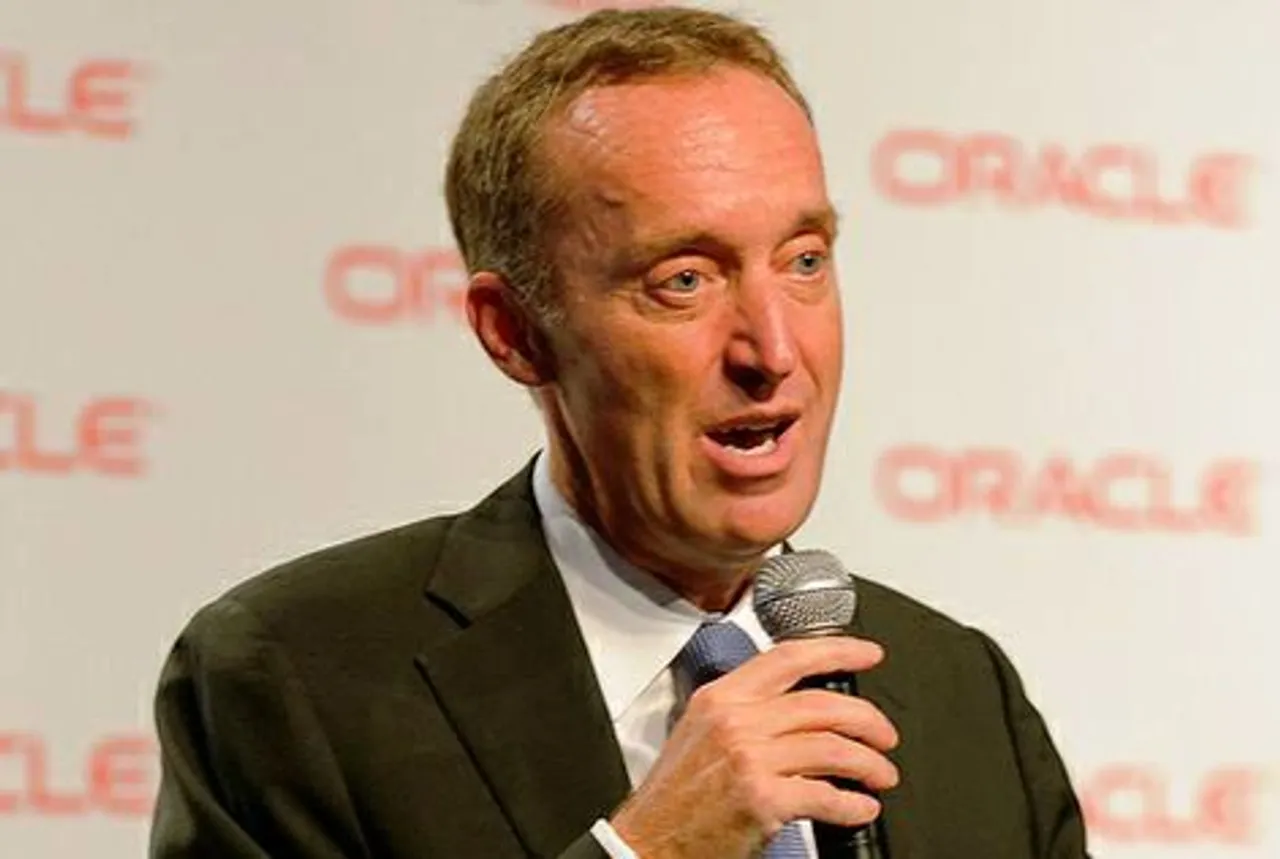 The 'D-Change' program - joint initiative by Oracle and SBI supports Narendra Modi's "Skill India" and "Digital India" plan and furthers Oracle's commitment to expand within India
NEW DELHI, 2 AUGUST 2016: The first-of-its-kind joint corporate citizenship tie-up is announced between State Bank of India (SBI) and Oracle India. The 'D-Change' program - initiative that supports Prime Minister Narendra Modi's "Skill India" and "Digital India" plan and furthers Oracle's commitment to expand within India.
As one of India's largest digital and joint employee-volunteer program employees from both organizations, including senior leadership, "D-Change" will support education and learning, women's empowerment and rural skills development in India.
"We are extremely excited and committed to this joint program with Oracle, where we can leverage Oracle's expertise and technology prowess to bring about an effective change in society through the digital revolution that India is going through," said Arundhati Bhattacharya, Chairman - SBI.
"We extend our 20-year old relationship with SBI to support India's mission of creating a digitally empowered society," said Loic Le Guisquet, President, EMEA and Asia Pacific, Oracle.
"Through this program, we will leverage SBI's financial expertise and expansive reach with Oracle's technology expertise to bring about substantial change in the community and support the development of a skilled economy. We are bringing together a very large employee volunteer strength to make this vision a reality," added Guisquet.
Further reinforcing the 20-year relationship between SBI and Oracle India, "D-Change" will merge SBI's financial expertise and expansive reach with Oracle's technology leadership to help local communities drive substantial change and develop a skilled economy.
Education & Learning: Oracle and SBI volunteers will help enhance IT literacy among high school students, teachers and parents from over 100 SBI-supported government schools through an initiative called "Digital Kushalta ki Aur." As the first project to be launched under "D-Change," it will be initiated at Rotary Bangalore Vidyalaya in Bangalore and Mandal Parishad High School, Kondapur in Hyderabad on Aug 6, 2016.
Employee volunteers will help develop information and communication technology (ICT) skills, which can enhance their digital fluency. Select teachers will be part of the initiative for CPD (Continuing Professional Development) initiative in order to continually update their skills and knowledge.
Additionally, parents of the student participants will attend specially designed sessions facilitated by students to acquire basic technology skills. Oracle volunteers will also conduct regular educative sessions on emerging technologies like cloud, mobile, and security, in order to help improve the student's IT knowledge and give them a competitive advantage as they enter the workforce.
Women Empowerment: "D-Change" aims to build awareness and promote financial literacy among girls and women, especially those that are underprivileged. Education sessions will be conducted across multiple locations with the help from SBI and Oracle employee volunteers.
Volunteers will unite to empower and encourage girls and young women to consider careers in the IT field. The education sessions will take place every April. This initiative supports the International Girls in ICT Day, an initiative backed by International Technology University (ITU), the United Nations specialized agency for ICT. Since 2011, International Girls in ICT Day has been celebrated in 160 countries around the world with more than 7,200 events and over 240,000 female participants.
Rural Development: This initiative aims to mitigate the rural youth's unemployment problems in India. Oracle volunteers will conduct workshops for SBI Rural Self Employment Training Institute directors and faculty.
Utilizing digital presentation skills will bring additional value to their existing Trainer's Training Program (TTP) on entrepreneurship development. SBI sponsors 116 Rural Self Employment Training Institutes (RSETIs). RSETIs train unemployed youth to help them get employed with desired skill sets. RESTI faculty members train nearly 70,000 rural workers every year