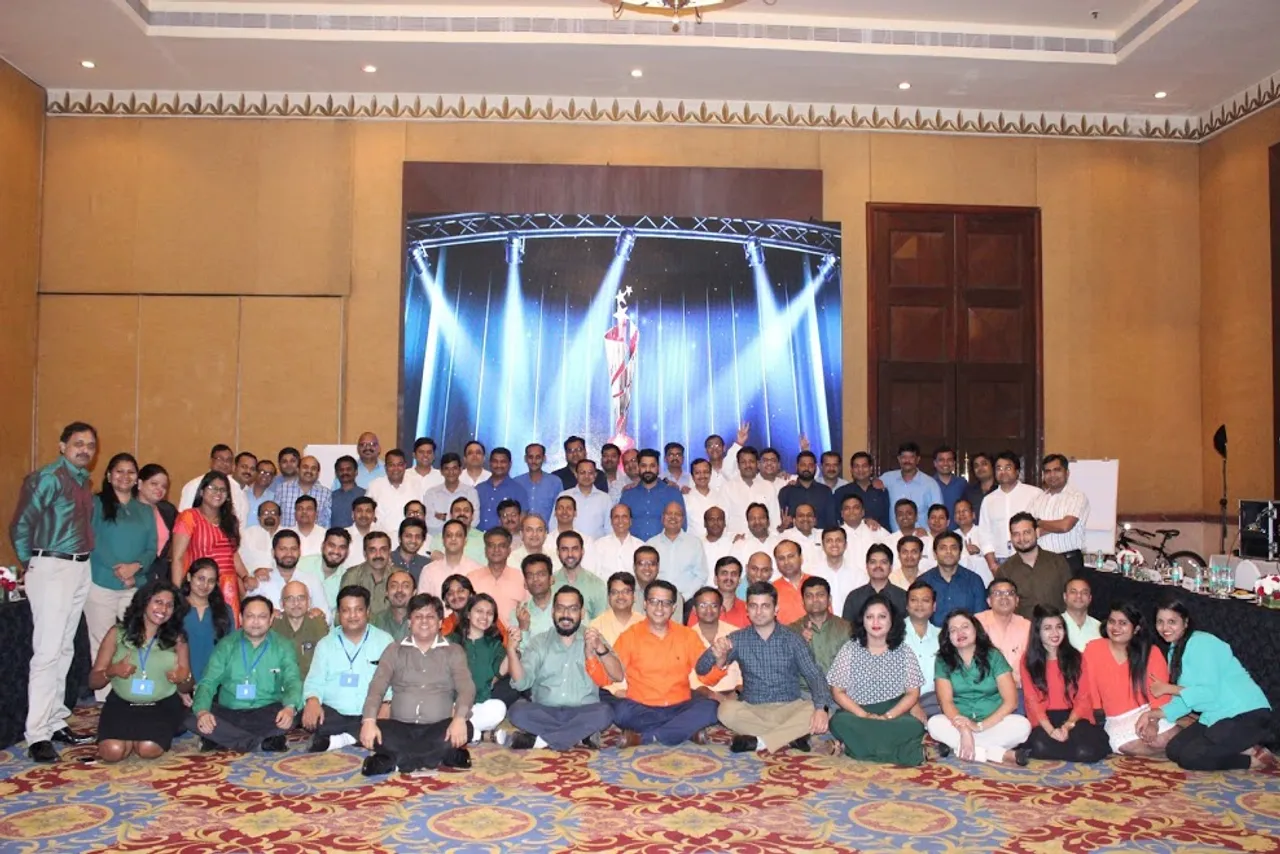 In a bid to reinforce its core strengths to stay upbeat in the industry, Rashi Peripherals, India's Value Added Distributor, recently organized its Annual Business Review (ABR). Themed as 'Reinforcing our Fundamental Values', the event was aimed at evaluating Company's performance in the previous financial year and set a vision for FY 2018-19. An eminent team of Branch Heads, Branch Managers, Business Managers and Product Managers gathered under one roof to brainstorm on key thrust areas in a two-day conference held in Mumbai.
Addressing the conference, Mr. Krishna Choudhary, Co-founder, and Director at Rashi Peripherals congratulated the BHs and BMs for maintaining the growth momentum during the roller coaster year. "The previous year was indeed tough as the industry went through a lot of turns and twists post-GST regime. We did face the challenge during initial days but we did a fairly good job and were able to control side effects of new tax regulation without hampering business continuity. We were the first distributor to start GST billing on the day of implementation and that reflects our power of adaptability. I am sure we all will work with the same synergy and continue to reach new heights in the coming years,", Mr. Choudhary asserted.
Branch heads and branch managers representing 51 locations pan India, gave an in-depth presentation on their previous year performance and achievements. They also proposed key result areas in FY 2018-19. The major highlight of the event was the interactive session 'Khul Ke Poonch', an open forum for Branch heads to highlight their issues to the management. First of its kind in the ABR, it was a humble attempt to build a strong bridge of trust between the Company and its elite salesforce. The leadership panel addressed the issues highlighted and assured continue support to branches. This session concluded on a very positive note and received an overwhelming response from the audience.
Rashi Peripherals also made a couple of important announcements during ABR. Redefining its business philosophy, the Company vowed to reinforce its fundamental strengths with a renewed focus on empowerment of branches, channel engagement, value-added service and growth aspirations. As Digital is the way ahead, Rashi Peripherals proposed the launch of 'RPtech Mobile App' to strengthen its digital footprints.
Highlighting the future growth roadmap, Mr. Kapal Pansari, Director, said, "As the industry dynamics are changing at a fast pace, we at Rashi Peripherals are also reinventing our business model. Distribution of cutting-edge technology solutions will remain a key focus of our business in the next 3 years. We are now stepping out of our boundaries and will be exploring new business avenues in the areas of Deep Learning, Artificial Intelligence, and Digital Marketing."
Commenting on the event, Mr. Mukundan, Branch Head, Kerala said, "ABR is an opportunity to meet like-minded people and have an exchange of innovative ideas. At ABR 2018, we discussed the business plans to overcome current challenges and attain sustainable growth. Rashi Peripherals is the prominent player in the distribution space and we vow to maintain a double-digit growth in the coming years."
Sharing his feedback, Mr. Raveendra Kasbekar, Branch Manager, Goa said, "The ABR is always an excellent platform to get informed on current market conditions and strategize future business roadmap. This year's event was very informative and interactive where the senior leadership provided valuable insights into business pitch and also addressed our pain points. A special mention of 'Khul Ke Poonchh' session, where management addressed various issues faced by branch heads. I think this was a unique concept introduced this year and I hope Company will provide strong support branches across the regions."
The two-day conference was concluded with a grand awards night. In a neck to neck competition, the Ahmadabad and Kolkata branch won the 'Best Branch of the Year Award', whereas Mumbai and Coimbatore Branch came to the second runner-up.