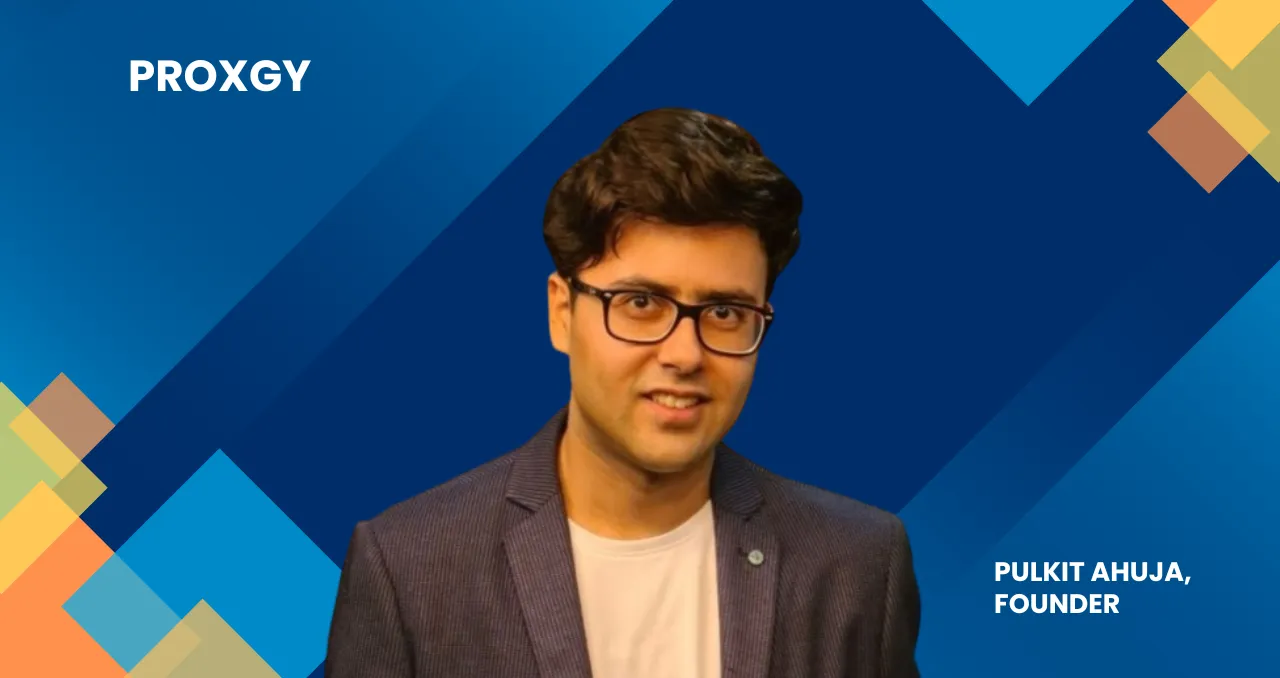 Leading Industrial Internet of Things (IIoT) startup, Proxgy, today announced that it has successfully raised INR 16 Crores (approx. USD 2 million) in a Pre-Series A funding structured as a blend of Primary and Secondary fund infusions. The pre money valuation of the start-up for the Pre-Series A round was INR 150 crores (approx. USD 18 Million). This significant capital injection comes at a pivotal time as Proxgy aims to fulfil a whopping current orderbook of over INR 60 crores from prestigious Tier A clients, including ICICI Bank, Bank of India, and Bank of Baroda, among others.
The latest funding round was led by prominent investors such as LetsVenture, Planify Angel Fund, Mach Tech Fund, Cogniphy Angel Fund, Madhuram Papers Family Office, AKGVG & Associates among others. Notably, the round saw reaffirmed confidence from several of Proxgy's current investors, many of whom doubled down on their previous commitments, signifying their strong belief in the company's vision and potential.
Tattvam Advisors played a crucial role in facilitating this round, showcasing their expertise in aligning investors and startups for mutual growth.
Pulkit Ahuja, the Founder and CEO of Proxgy, commented on this milestone, "We're immensely grateful for the trust and support our investors have shown in Proxgy's journey. This capital infusion not only fortifies our capacity to cater to our current clientele but also paves the way for acquiring new partnerships for our 'Made in Bharat' innovative solutions. Moreover, the new funding equips Proxgy with enough dry powder to drive innovation and sustain operations for the next 2 years. We are excited about the opportunities ahead and committed to delivering unmatched value to our investors and clients."
Added  Nakul Saxena, President at LetsVenture, "We're thrilled to be backing Proxgy's visionary goal to empower users to experience life and interact with the world in ways previously unimagined. This aligns perfectly with our mission at LetsVenture, and we are excited to be part of this journey toward redefining the Industrial IoT landscape."
Recent milestones such as winning the India's Best Design Award 2023 for their SmartHat product and launching the ground breaking AudioCube Mini and Kadi UPI watch reinforce Proxgy's position as an industry innovator.
The raised funds will be strategically deployed to bolster Proxgy's Industrial IoT infrastructure, capex requirements for new product development, R&D endeavours, investment in SaaS scalability, and enhance operational capacities to meet the ever-growing demands of its elite clientele and solidifying its market dominance.
With the IoT and Artificial IoT (AIoT) space evolving rapidly, Proxgy is well poised to leverage its innovative solutions, robust partnerships, and the recent financial boost to scale new heights and redefine industry standards.