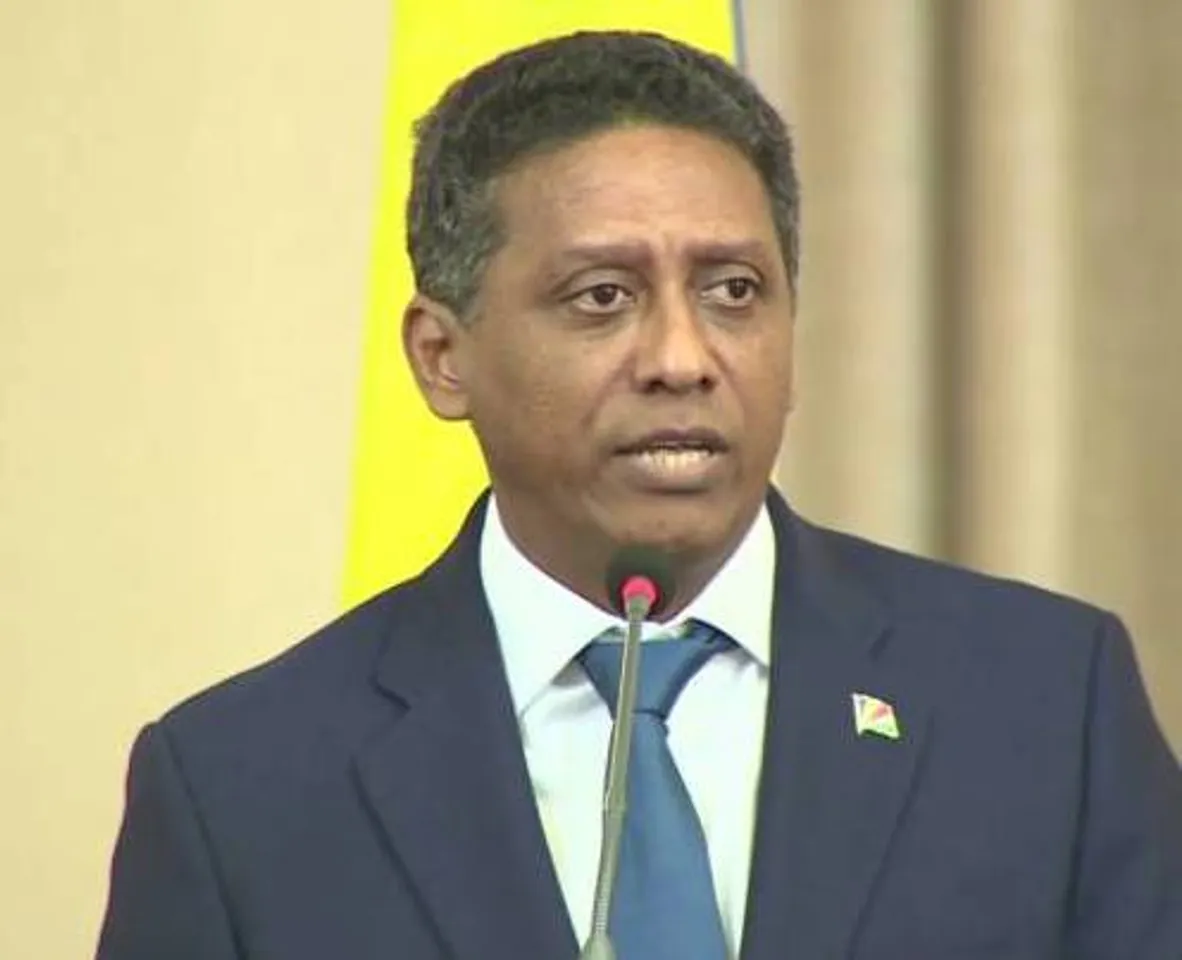 President of Seychelles Danny Faure invited Indian investors to explore investment opportunities available in Seychelles.
Speaking at the Business Session jointly organised by FICCI, CII and ASSOCHAM in New Delhi, Danny Faure said, "Our potential is not in mass producing goods to supply to the world, it lies in the specialist area of resources in the sea. We have exclusive economic zone of 1.4 million sq. kms and with 150 islands in our archipelago, a large number of outer islands lie idle. There are opportunities for tourism, fisheries, agriculture and more. Outer islands provide new opportunities and yet remain unexplored."
He added that fiscal discipline in the country has helped to reduce the debts and grow at a faster pace. "The economic reforms started in 2008. Fiscal discipline and some management has allowed us to reduce our debts," he said.
"Invest in any sector you want and use the physical beauty of Seychelles to set up famous Bollywood industry. We will make your investment project a functioning enterprise," said Faure.  
On tourism, he said that India is still a growing market. "This space is largely occupied by European countries and the UAE. Mumbai is only four hours away by direct flight. We can grow the market," he added.  
R K Singh, Minister of State (Independent Charge) for Power and New & Renewable Energy in his address highlighted the need to expand the trade ties between the two countries.
"Our relations have been extremely close. However, our trade figures do not reflect the close relations as it should have been. We need to work on trade. We are a huge market and would assist businesses from Seychelles to increase the access to Indian market. We would work for closer relations in all spheres. We would encourage our industries to invest in Seychelles," he said.