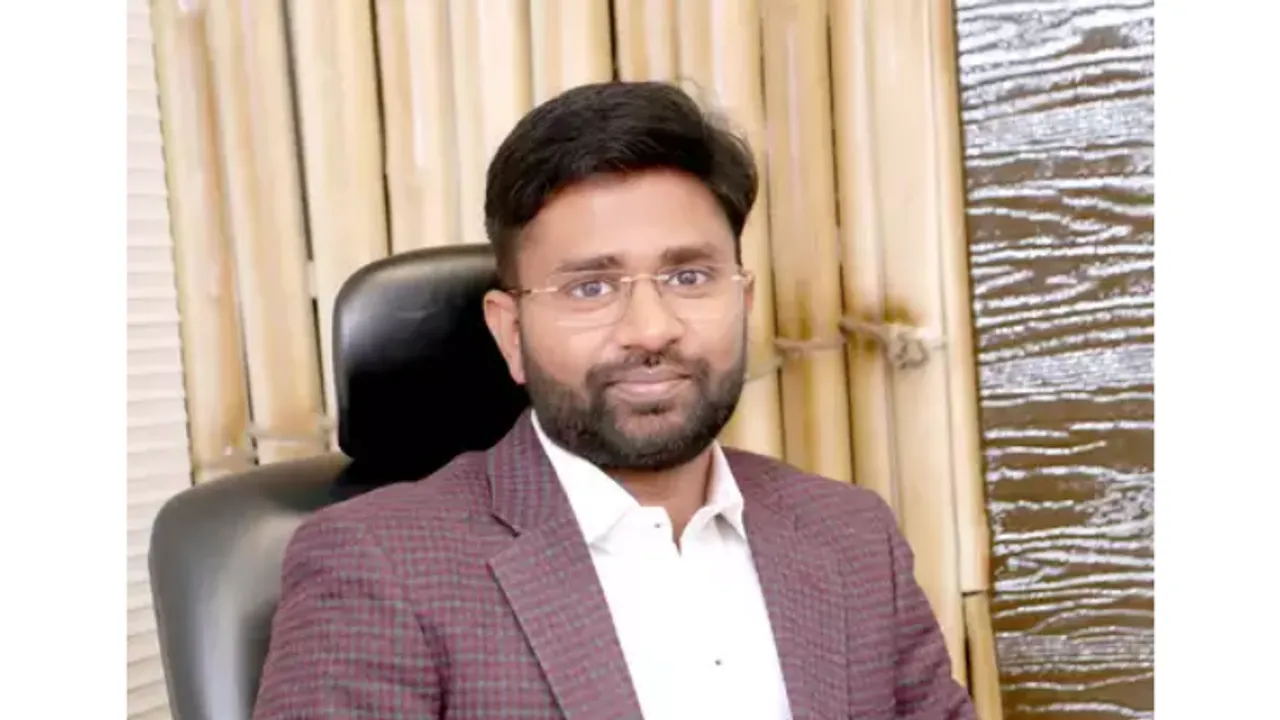 Organic Harvest, India's leading certified organic beauty brand, enters the colour cosmetics category with the launch of a new makeup line, offering meticulously crafted beauty solutions that boast certified organic ingredients. Committed to maintaining its legacy of delivering toxin-free and cruelty-free formulations, Organic Harvest presents a new paradigm for makeup, offering cosmetics that prioritise both skin health and environmental well-being, aligning with the growing demand for eco-friendly and safe beauty choices.
In response to the rising concerns among discerning consumers regarding the adverse effects of chemical-laden beauty products, Organic Harvest unveils a range of clean, sustainable, and result-driven makeup products that redefine the approach to cosmetics, without compromising on the skin's health. Accompanied by a captivating digital video campaign featuring Actor and Brand Ambassador Nimrat Kaur, Organic Harvest revolutionises the beauty industry by harmonising nature's finest ingredients with cutting-edge beauty technology, promising a fresh and ethical perspective on makeup.


Speaking on the launch, Sukhleen Aneja, CEO of Good Brands Co., says, "With the launch of Organic Harvest's first-ever makeup range, we're taking another bold step towards fulfilling the vision of clean, ethical and sustainable beauty at Organic Harvest. We aim to empower individuals to embrace their natural beauty while making conscious choices for our planet, with the belief that beauty should be as pure as nature itself, and this makeup range is just that. It's about looking good while feeling good, and that's what Organic Harvest stands for. It's an exciting addition to our portfolio, and we're thrilled to share it with our customers."
Rahul Aggarwal, Founder of Organic Harvest, expressed his enthusiasm for the brand's expansion into makeup, saying, "We are thrilled to introduce Organic Harvest's first-ever makeup range, extending our commitment to clean and organic beauty. Our journey has always been about redefining beauty with a conscience and our customers can now enjoy cosmetics that not only enhance their appearance but also promote skin health. We're excited to introduce this line, and we believe it's going to revolutionise how people perceive organic beauty."
Nimrat Kaur, Actor and Brand Ambassador, Organic Harvest shares, "Having been associated with Organic Harvest for sometime now, the makeup range reflects an exciting and positive step towards a more sustainable future in the beauty industry.  I'm absolutely delighted to be part of the DVC and witness the launch of their first-ever makeup range, a collection beautifully blended from organic goodness with cutting-edge cosmetics. With Organic Harvest's products, consumers can not only enhance their beauty but also contribute to a greater good thereby shaping a future where conscious beauty decisions are the norm."