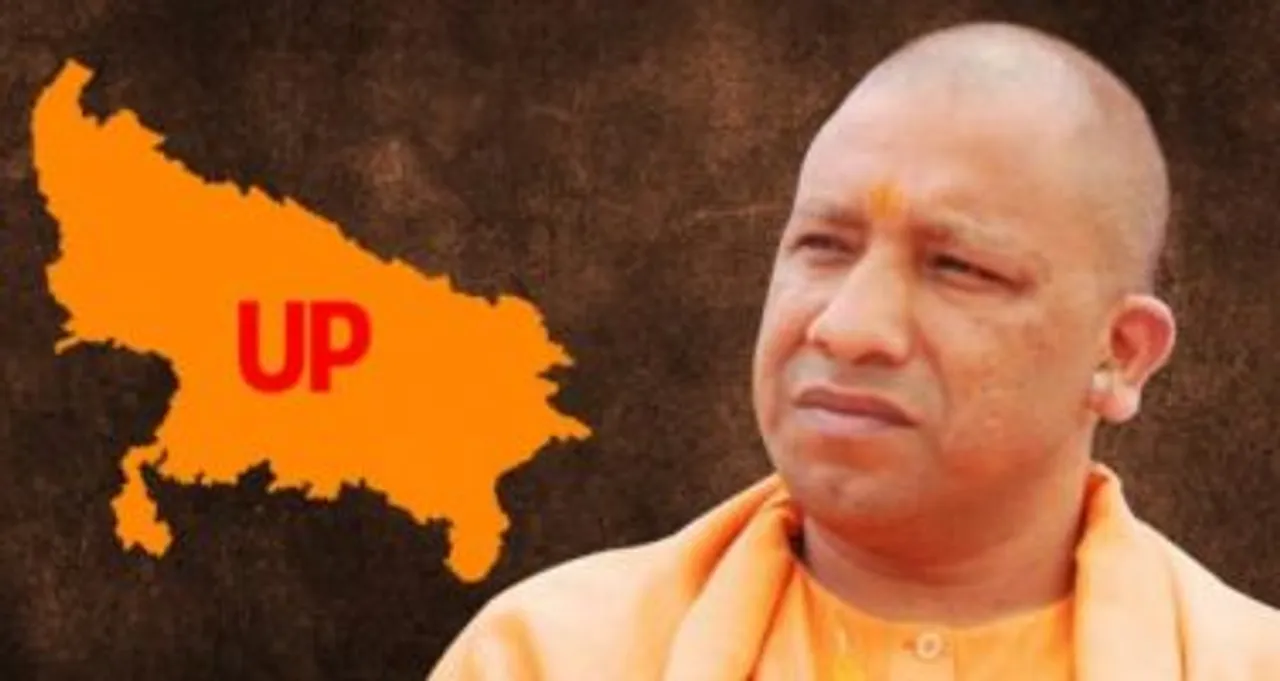 Chief Minister of Uttar Pradesh, Yogi Adityanath unleashed some of his state governemt's plans to boost food based businesses and work on UP's hidden or unsung food potential. Do you know that there are 118 varieties of gur (jaggery) in Muzaffarnagar, CM Yogi asked, as he said that the Uttar Pradesh government was exploring the hidden potential of all districts through the ODOP scheme to provide a market to local products and artisans.
"The potential of small districts has never been harnessed. Siddharthnagar is famous for a variety of rice called 'Kala Namak'. There are districts which excel in flute making and designing 'dhol' (drum). The artisans of these districts have preserved their art through generations but now it is dying because of lack of exposure. This government will give them that exposure and in turn the districts will make Uttar Pradesh a trillion dollar economy," Yogi Adityanath told a select group of reporters at a dinner meeting.
He said that the One District, One Product (ODOP) scheme was already giving encouraging results with increase in exports. "We have linked the export units with banks and this has shown a good result. The credit-deposit ratio (CD ratio) could touch 60 per cent, which has never happened in UP," the Chief Minister said.
Yogi Adityanath said that the government had taken several initiatives to promote micro, small and medium enterprises (MSME) sector in the state through ODOP scheme by setting up clusters to promote local products and make them export-oriented.
UP already has clusters in 57 districts to promote some products manufactured locally — like Bhadohi for carpet, Firozabad for glassware, Moradabad for brassware, Lucknow for chikan dresses, Varanasi and Azamgarh for saris.
"We have to achieve one trillion dollar economy in the next four years to join the country to make it a 5 trillion dollar economy. Everyone knows that without UP, the country cannot achieve the goal and thus we have to work tirelessly to move towards the goal," he said.
Pointing out that districts would be the main focus for achieving the goal. the Chief Minister said that the district authorities had been asked to release their own growth rate and go for a fresh mapping of their area.
In Moradabad, the brassware city, the exports have increased to Rs 6,500 crore in the past fiscal, clearly indicating that facilities given to the entrepreneurs have yielded positive results.
Besides, he said, Muzaffarnagar has a unique way to promote its gur (jaggery) by holding a Gur Mahotsava.
"Can you believe there are 118 varieties of gur — some organic ones and some with chemical. Gur has given a new name to Muzaffarnagar and it has potential for exports," he added.
"We have decided to set up small food processing plants to process potato on a large scale and the first plant would come up in Agra on the lines of Peru. To deal with the excess production of sugarcane, the government has already decided to set up ethanol plants in sugar mills," Yogi added.
Claiming that there was no dearth of land for setting up industrial units in the state, the Chief Minister said that after the Bharatiya Janata Party came to power in UP in 2017, around 54,000 hectares of government land was freed from land mafia. Besides, he said, for the defence industrial corridor, the government already has a land bank of 5000 hectares in all the six zones while a Korean company has shown interest in setting up defence units in three nodes.
"The trade war between US and China has made India the most desired destination for investors and UP will try to attract most of the foreign investments by giving investors all facilities," he added.
Yogi Adityanath said the third groundbreaking ceremony would be held very soon when investments to the tune of over Rs 65,000 crore would start rolling in the state.
"Investments to the tune of over Rs 2 lakh crore have reached UP in the present BJP rule and this has automatically generated over 2.5 lakh new jobs," he said.
The Chief Minister refused to accept the opposition claim that slump in the economy had impacted jobs and the interest among investors to invest in UP.
"You will be surprised to know that the government has received 82 bids for six phases of Bundelkhand Expressway and this shows that investors are keen to come to UP," he said.
Yogi Adityanath also said that his government had taken several steps to increase the per capita income of the people in the state, particularly in the rural areas, by increasing the support price of foodgrains and providing irrigation facilities for 14 lakh hectare additional area.
"All the government welfare schemes have been linked with farmers while the MNREGA target has also been increased from 14 crore labour days to 26 crore labour days," he said.
On the recent training of his ministers and officials of the UP at the IIM, Lucknow in three sessions, the Chief Minister said, "Though the ministers were a bit shaky in the first session, they enjoyed the 'Manthan' later and came to know better management skills to sell the state produce in foreign countries."