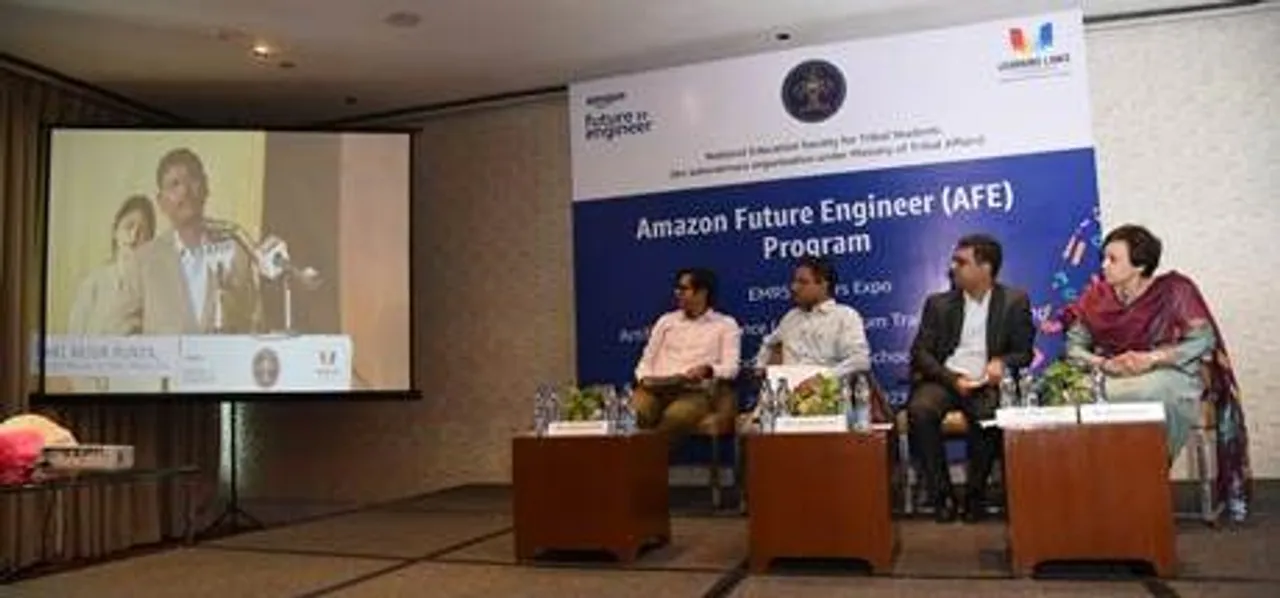 National Education Society for Tribal Students (NESTS), under Union Ministry of Tribal Affairs, launched the Phase II of the 'Amazon Future Engineer Programme' in 54 Eklavya Model Residential Schools (EMRS) spread across Andhra Pradesh, Gujarat, Madhya Pradesh, Odisha, Rajasthan and Telangana. The second phase would include an Advanced Block Programming and Artificial Intelligence curriculum. Secretary (Tribal Affairs), Shri Anil Kumar Jha inaugurated the three-day in-person teachers' training workshop as well as the EMRS Coders Expo, an exhibition of Top 20 Coding Projects from EMRSs during the previous academic year, in New Delhi today.
Based on the encouraging results of last year's implementation, the revised module will introduce a customized coding and artificial intelligence (AI) curriculum that is aligned with CBSE skill education. This will be in addition to the current courses in coding, logical sequencing, learning loops, and block programming. The 20-hour module is constructed taking into account the current exposure of tribal students to computer science and coding. Class six students will be taught the fundamentals of computer science, seventh standard will be introduced to the advanced concepts of visual programming; grade eight will get introductory exposure sessions to AI; and grade nine will learn the fundamentals of AI. For grade 10, the AI module aligned with the CBSE skills curriculum will be introduced in the academic year 2024-25.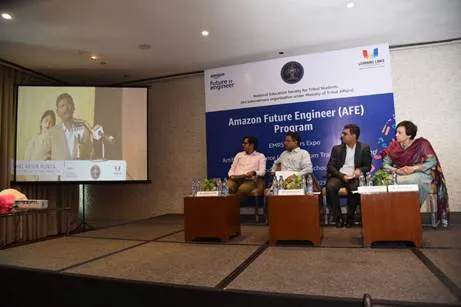 Union Minister for Tribal Affairs, Shri Arjun Munda who launched the programme's pilot phase, said in a message, "Amazon Future Engineer Programme initiative is a huge step towards ensuring that the succeeding tribal generations become well-equipped to leverage digital opportunities. Collaboration between Amazon Future Engineer programme and NESTS, has the potential to bridge the academic gap existent among tribal communities, ensuring their successful careers in emerging technologies."
Addressing the event, Secretary (Tribal Affairs), Shri Anil Kumar Jha noted that India has a tribal population of over 10 crores, which in many cases still faces language and cultural barriers to access modern education. Bridging these barriers in teaching will go a long way in improving learning outcomes for tribal students. Capacity building of teachers in their local languages, especially for tribal communities in India, will empower them to deliver curriculum in a much-enhanced manner and prepare the tribal students to compete in the technologically advanced world, he said. Shri Jha further encouraged the EMRS teachers to motivate and energize their students to whole-heartedly participate in the programme and learn the basics of coding and AI. He also felicitated the top-three teachers and students during the event.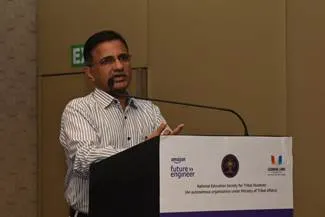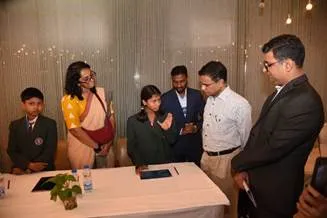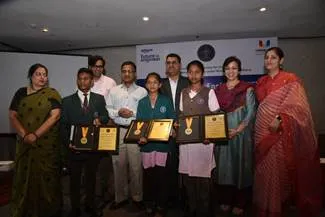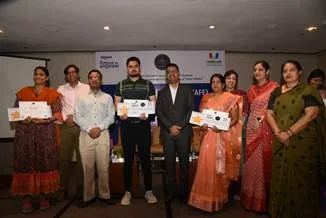 The pilot phase, launched in collaboration with Amazon India and Learning Links Foundation (LLF) last year, has trained over 7,000 students from grades six to eight on the fundamentals of computer science and block programming modules. To make tribal students ready for the ever-expanding technological landscape, it is pertinent that educators be well-equipped with the right knowledge and resources. More than 50 teachers were trained through a 2-day capacity-building workshop followed by periodic virtual sessions in Phase I.
The event witnessed the presence of Shri Nitin Saluja, Head of Public Policy (Customer Trust), Amazon India, Ms. Nuriya Ansari, Managing Partner, Learning Links Foundation, among others.