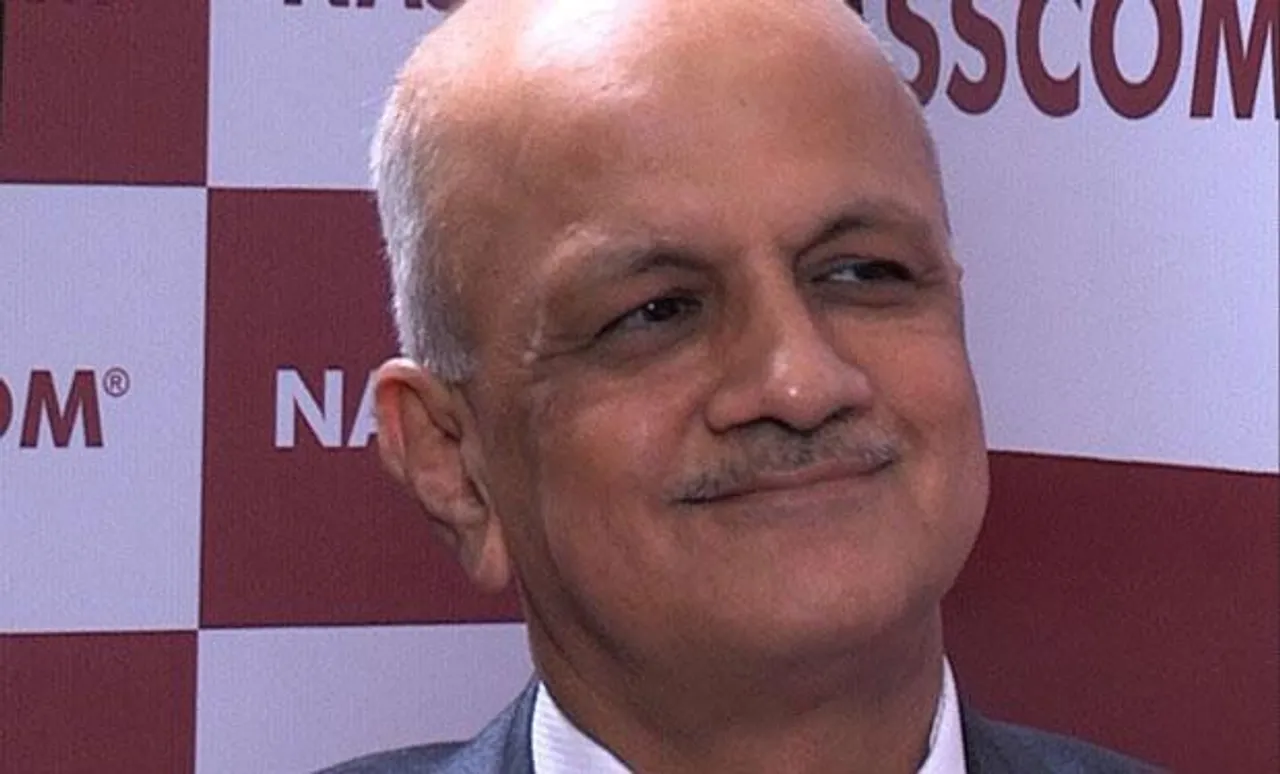 Following the Prime Minister's declaration of 'Start up India, Stand up India', NASSCOM 10,000 Start-up Program is co-opting with Department of Industrial Policy and Promotion, Government of India, along with other partners to host 'Startup India' event on January 16, 2016. The event will be addressed by Hon'ble Prime Minister Narendra Modi, Sh. Amitabh Kant, Secretary, DIPP, Smt. Nirmala Sitharaman, MoS, Commerce and Industry, and Sh. Arun Jaitley, Union Minister of Finance and Corporate Affairs. The event will also see participation from some of the most influential start-up CEOs from across the world.
According to a NASSCOM report titled 'Start-up India-Momentous- Rise of the Indian Start-up Ecosystem', India has emerged as the youngest start-up nation in the world with over 72% of founders being less than 35 years old. The country has a presence of more than 4,200 startups, making it the 3rd largest start up base worldwide. NASSCOM has also partnered with various State Governments to launch the Start-up warehouses across major and emerging cities.
In order to foster innovation and support entrepreneurship, NASSCOM has been closely partnering the Government in various entrepreneurship led initiatives. In line with the Prime Minister's vision of making India the hub for cyber-security related research, training and products, NASSCOM earlier last year created the Cyber Security Task Force. Further, in partnership with TiE Silicon Valley, and IIM Ahmedabad's CIIE India, NASSCOM also hosted the first India- U.S. Startup Konnect in the Silicon Valley in September 2015. And now, going in line with their vision, NASSCOM is yet again supporting Government's largest startup programme for the country. The aim of the initiative is to make India the largest start-up hub in the world which will further help drive the country's economy towards better results.
NASSCOM has also partnered with institutions & authorities like RBI and STPI to help create a robust ecosystem for the startup landscape. In line with this, Central Board of Direct Taxes (CBDT) had simplified filing information on foreign remittances to non-residents where threshold has been enhanced from Rs. 250000 to Rs. 500000. RBI has designated an email id to receive queries from start-ups in an effort to offer helpdesk services to start-ups. The RBI also notified a simple summary sheet on export transactions for the purpose of softex approvals. With the launch event for Start-up India, Stand up India on January 16th, the entire ecosystem is hopeful that more of such start-up friendly announcements will be made.
On the occasion of Startup India event, Mr. R. Chandrashekhar, President, NASSCOM said, "The Indian start up ecosystem is only going to get bigger and better with the Start-up India, Stand up India mission. We are happy to partner with the Government of India to nurture this ecosystem and thereby support their endeavour to make India the largest startup ecosystem in the world. This is something for which every entrepreneur was waiting and finally when the mission is all set to start, we hope that it's definitely going to make way for better opportunities and prospects".
Mr. Rajat Tandon, Vice President, NASSCOM 10,000 Startups said, "India is the youngest start-up nation in the world. This start-up wave has really caught the eyes of people around the world with a passionate drive to build something new. New policies, in favour of both entrepreneurs and investors will open up newer opportunities which will further help in building some really strong, innovative products. We are proud to be the key outreach partners in this mission with the Government of India".
NASSCOM further wants India to bring more policy reforms for the growth of the start-up sector. It has sought easing of rules and regulation for funding. It wants simplification in compliance procedures by minimising licences, permits, approvals, tax for startups.
The day-long event will also see presence of more than 2,000 leaders from the world of start-ups including Mr. Deepinder Goyal, Founder, Zomato, Mr. Pranay Chulet CEO & Co-founder, Quikr, Mr. Masayoshi Son, Founder & CEO, Softbank, Mr. Travis Kalanick Founder, Uber, among others. Industry leaders, speakers and well known business personnel will be a part of 14 different panel discussions and sessions highlighting the major issues, causes, factors affecting the Indian Start-up landscape. NASSCOM is working closely with the start-ups to introduce a virtual exhibition. The virtual exhibition will have 60 seconder videos of innovative startups that have created an impact.