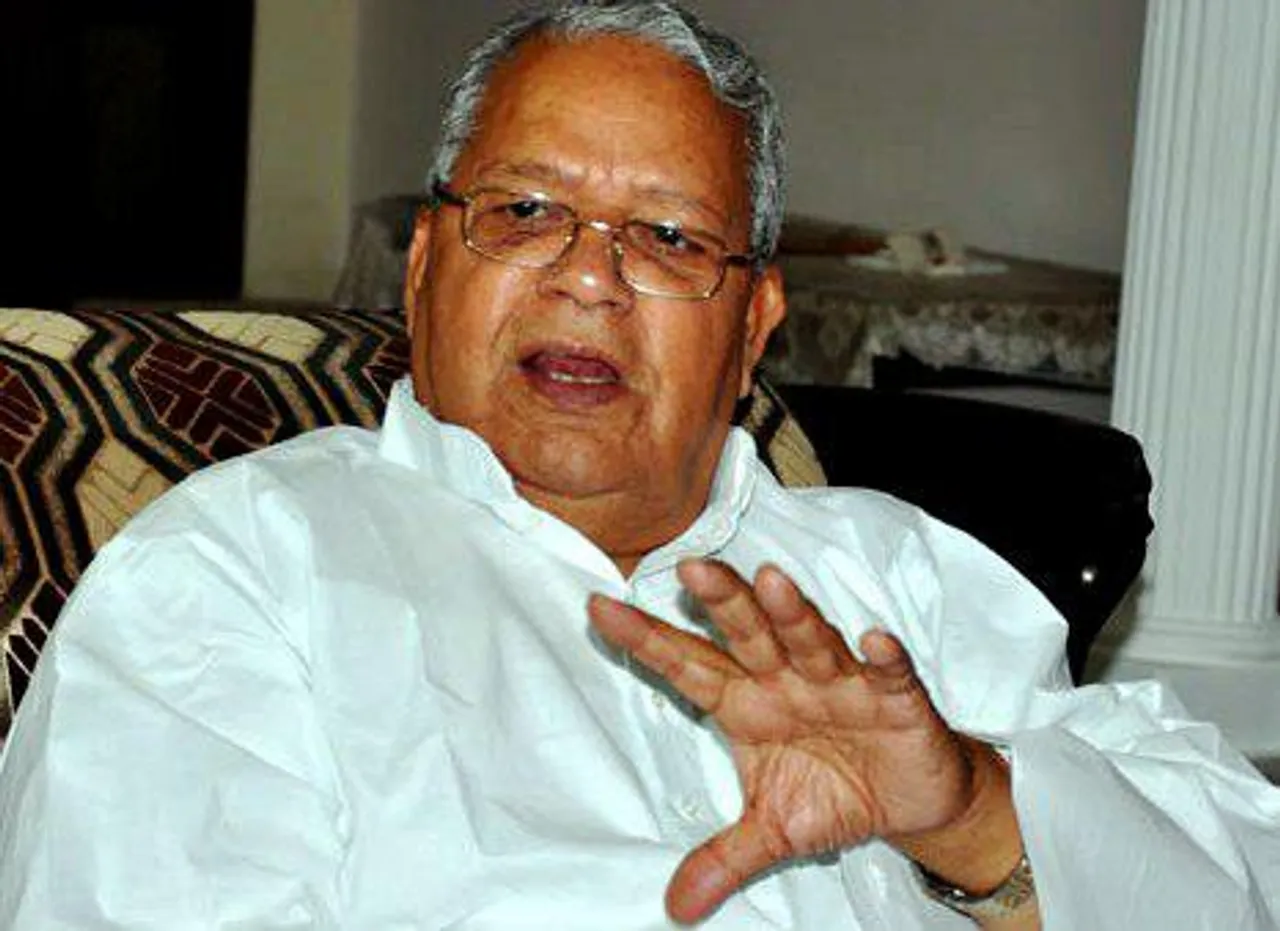 According to the MSME ministry's official statement, one of the main changes which has been brought in the Ministry during these past two years are transparency and accountability in implementation of schemes. "Almost every central government scheme which is designed for the MSMEs has been highlighted on the web based platform.  Grievances of entrepreneurs are also being monitored through the web.  Efforts are being made to bring even the MSME Census online." Mr Kalraj Mishra, Union Minister  for Ministry of MSME, Government of India said this while inter-acting with the media on the achievements of the Ministry in the last two years.
Mr Kalraj Mishra thanked the Hon'ble Prime Minister for taking up the Schemes like MUDRA and Stand Up India which have increased the number of MSMEs significantly.  He also thanked the Hon'ble Prime Minister for promoting Khadi through 'MANN KI BAAT' which has resulted in a record production and sale of Khadi.  Even Coir exports have surpassed a record of Rs.1900 crores during the year 2015-16 which was only around Rs.1400 crores during 2013-14.  Another aspect of the working of the Ministry was to participate in ease of doing business in which Udyog Aadhaar Memorandum (UAM) was launched in September, 2015.  The success of the same can be got from the fact that about 8 lakh registrations have already been done in the last 8 ½ months, while, registration during the 67 years of independence was only around 22 lakhs.
Shri Kalraj Mishra stated that another major achievement of the Ministry is to come up with a Scheme of Revival and Rehabilitation of MSMEs.  The Scheme will start benefitting the MSMEs from 1st July, 2016 by which time the banks will set up various branch-wise Committees to take up the cases of revival of MSMEs.
The Prime Minister's Employment Generation Programme (PMEGP) has not only been giving increased sums, but, the system has been made more transparent and easy for the entrepreneurs.  He stated that this programme along with Khadi and Coir have created along with other programmes of the Ministry, more than 10 lakh jobs in the last 2 years.
While talking of the Schemes such as SFURTI and ASPIRE, the Minister stated that the work on 38 SFURTI clusters was going on, out of which 20 will be completed by September, 2016.  Further, out of 25 Livelihood Business Incubators under ASPIRE, 15 will be set up by 30th June, 2016 and 2 Technology Business Incubators will also be complete by June end.
The Union Ministers also stated that the various components of National Manufacturing Competitive Programmes such as Lean Manufacturing, Technology and Quality Upgradation, Design Clinic etc. are even being made mobile friendly by launching 'MyMSME'.  Increased funds have been allocated even during the year 2016-17 for giving a fillip to all the programmes.  A record of Rs.200 crores have been allocated for Performance and credit Rating Scheme which is expected to help more than 10,000 units.
When asked on MSME Policy, Shri Mishra stated that the 'One Man Committee' has been provided a formal office which he was inaugurating and it is expected that the Committee will be able to finalise all the recommendations by 31st October, 2016.
He lauded the achievements of National Small Industries Corporation Limited (NSIC), the only Mini Ratna Company under the Ministry which created a record as far as total business and profits were concerned.  He stated that the NSIC supplied raw materials of more than 10 lakh Metric tonnes during 2015-16 and credit support of more than Rs. 7000 crores during the year.
National Institute for Micro, Small and Medium Enterprises (NI-MSME), Hyderabad, also organized entrepreneurship and skill development training programmes as well as Job Melas resulting into wage and self-employment for more than 30,000 persons.  The Institute also organized 34 international training programmes for professionals for 140 countries on various schemes.
It was also stated that the Ministry was in advance state for finalizing the modalities of National Hub for Scheduled Caste and Scheduled Tribes.  The Minister also approved a special scheme for ensuring that every North-Eastern State including Sikkim has a Technology Centre.
Related articles across the web