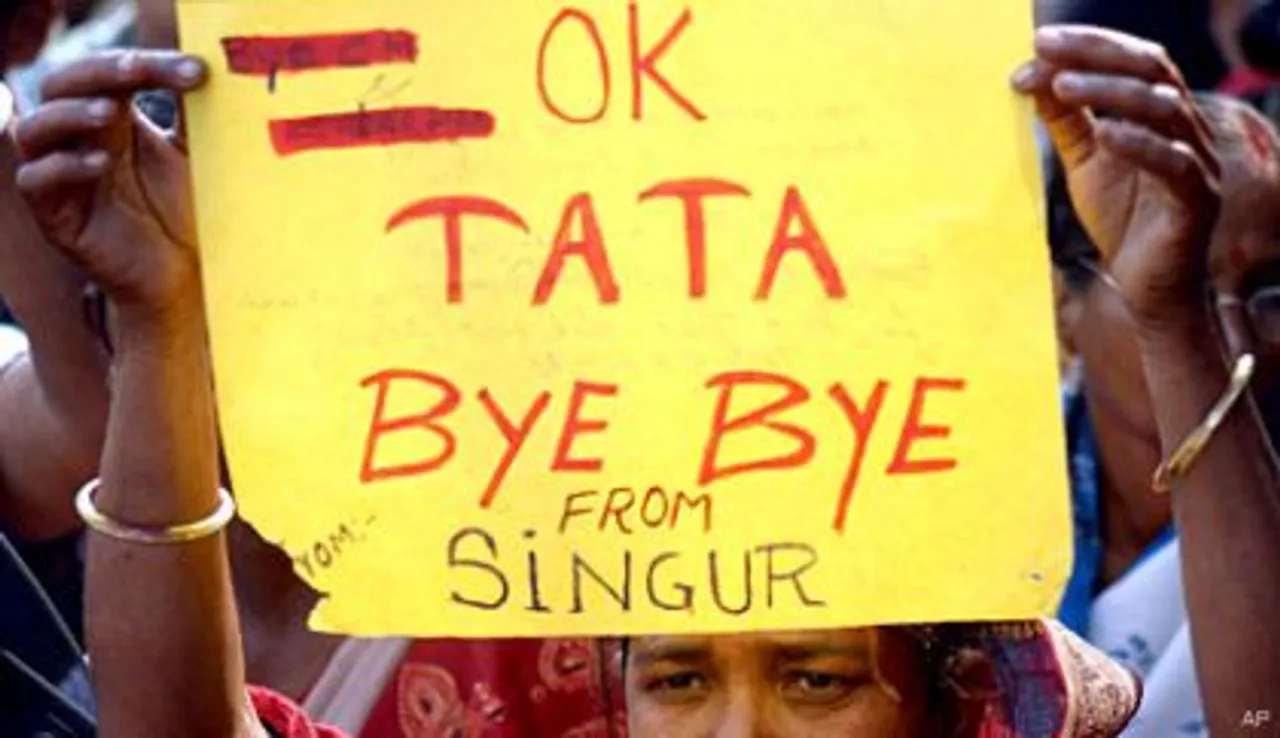 Supreme Court of India agreed with Mamata Banerjee government's efforts to reclaim acquired land from Tata Motors in Singur .
KOLKATA/NEW DELHI: The court held that "there is absolutely no law which mandates that upon the change of government, the stance taken earlier cannot be changed, more so, when the earlier stance is clearly opposed to both law and public policy".
"While it is true that rule of law cannot be sacrificed for the sake of furthering political agendas, it is also a well-established position of law that a stand taken by the State government can be changed subsequently if there is material on record to show that the earlier action of the acquisition of land by the State government was illegal or suffers from legal malafides or colourable exercise of power," a Bench of Justices V. Gopala Gowda and Arun Mishra observed.
In its scathing criticism of the way the CPI (M)-led government in West Bengal acquired land from farmers and leased it to the Tatas, the Bench described the acquisition process a "farce".
The Tatas had contended that the West Bengal government could not change their stand before the Supreme Court because of the change of guard. It had argued that a change of stand after completion of acquisition amounted to violation of the principles of natural justice.
"In the matter of government of a State, the succeeding government is duty-bound to continue and carry on the unfinished job of the previous government," the Tatas had argued.
Key Points
It contended that in Singur the CPI(M) government exercised its "eminent domain power" without following the statutory provisions" to acquire the land from farmers.
The Trinamool Congress-led government said, thus the CPI (M) government, "In acquiring the vast extent of lands having immense agricultural potential, deprived the agricultural occupation of a large number of land owners/cultivators, thereby depriving them of their constitutional and fundamental rights guaranteed under the Constitution of India."
TATA Motors Response
The Tatas had blamed the Mamata government for trying to undo the acquisition for political reasons, saying "political agenda of an individual or a political party should not be subversive of rule of law."
The Mamata government had in 2011 enacted a law to reclaim the Singur lands from the Tatas.
The West Bengal government countered that the "State can change its stand if it is found that the act done by the previous government is contrary to provisions of law or is against public policy".