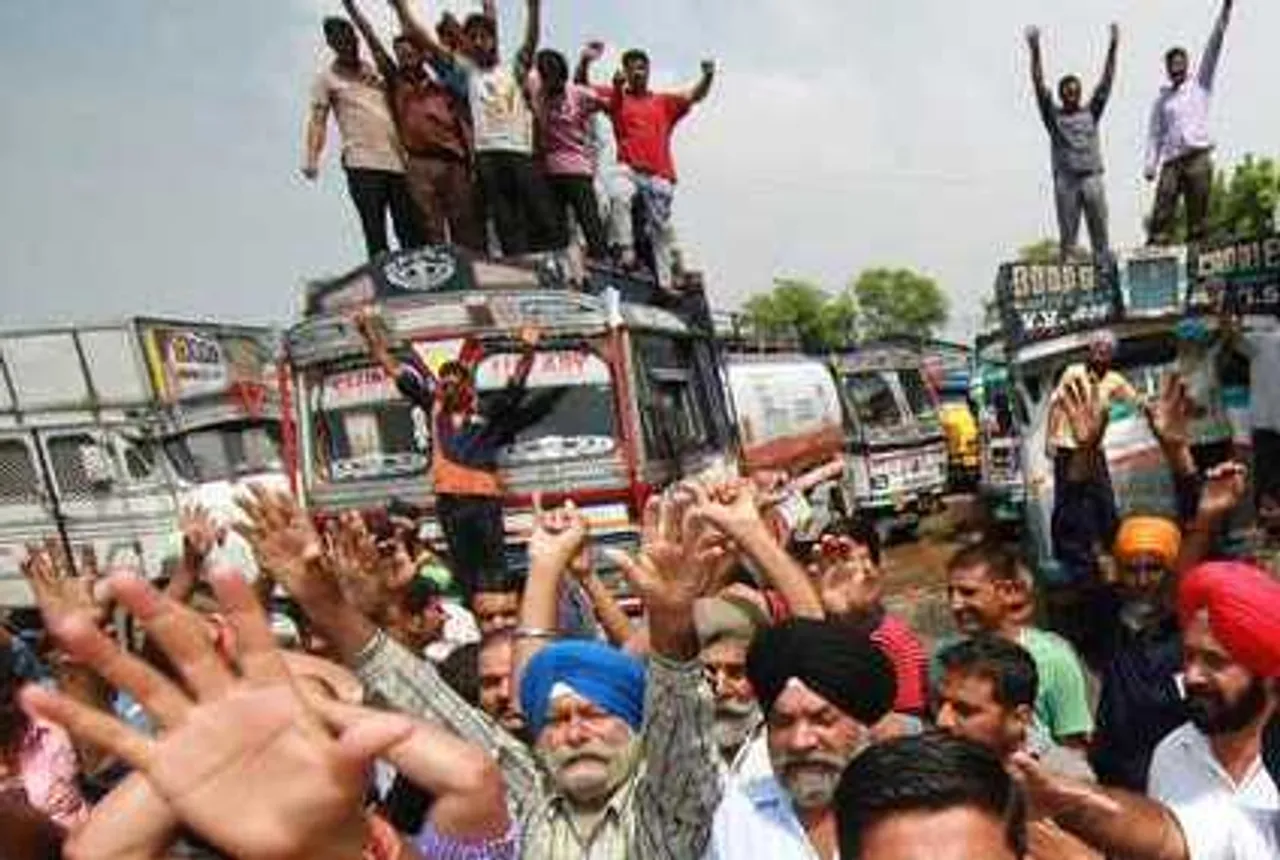 Traders from Jammu "Traders Federation Ware House/Nehru Market Jammu" are now on streets to show their discomfort against the non-implementation of GST (Goods & Services Tax) in the state.
Expressing disappointment that GST is being implemented throughout country from July 1st, 2017 except in J&K, the traders demanded implementation of GST in the state too with few amendments.
The traders, during the protest, demanded implementation of GST to get one nation one tax benefit.
While talking to media persons, President of Traders Federation, Rajesh Gupta threatened to continue their struggle till GST is implemented in their state with amendments.
Criticizing the state government for not showing any interest in the implementation of GST, Gupta said that as per the statement of Union Finance Minister Arun Jaitely State will have to face with double taxation system which will break the backbone of trading community.
He said that wholesale trading community is also reeling under the shortage of goods and with double taxation the state government has to suffer with huge loss of Rs. 6-7 thousand crores.
He also said that in a meeting held with other Trading Organizations it has been decided that in case the State Government doesn't adopt GST, they have no other option but to keep their shutters down till the government accepts their demands.
He also made reference of memorandum submitted earlier through BJP President Sat Sharma highlighting their demands seeking few amendments in the GST. He recalled that BJP President assured them of full support but till now nothing positive result has been achieved.