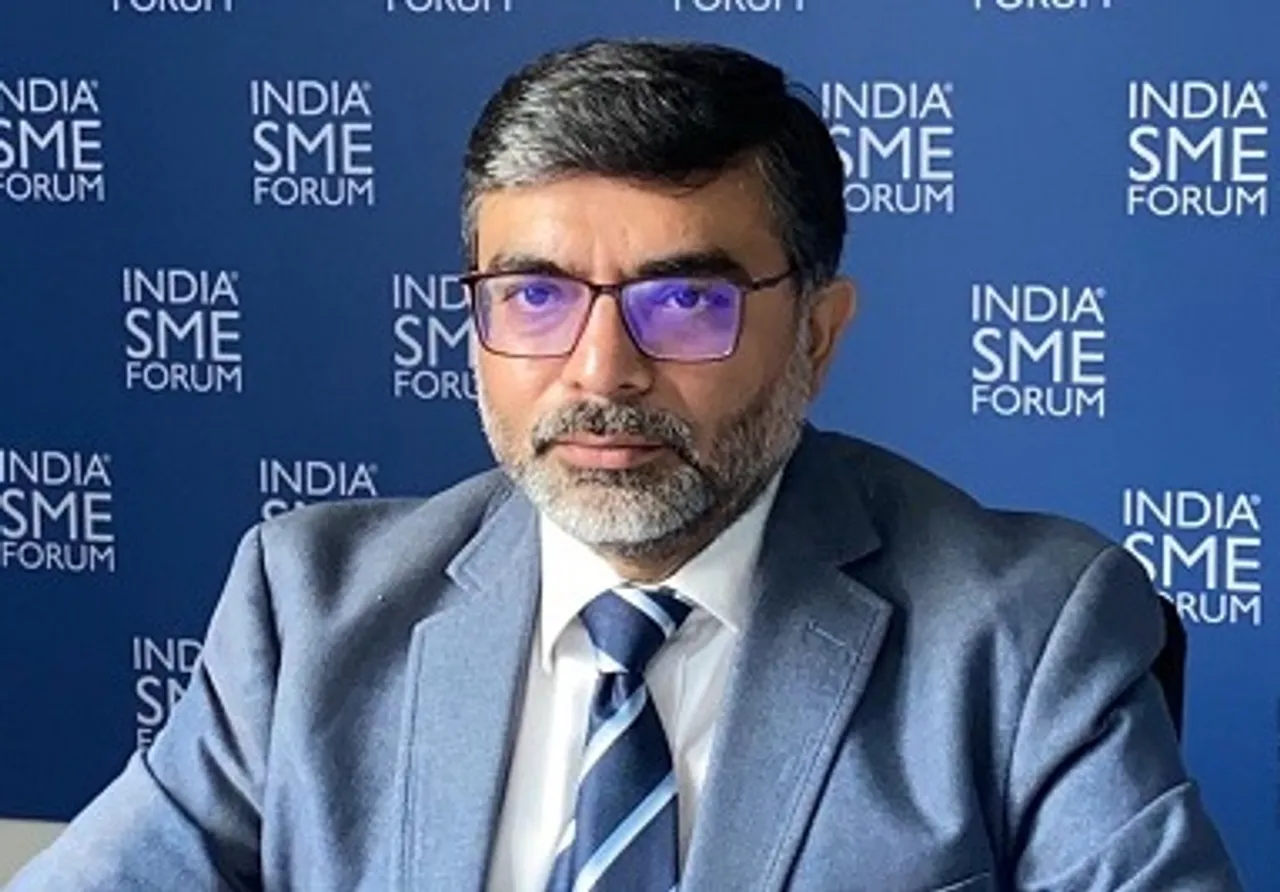 MSMEs have become the driving force behind India's economic growth, fostering job creation and innovation. To recognize and honour their achievements, India SME Forum (ISF), India's largest non-governmental, not-for-profit organization for small and medium businesses, in collaboration with Axis Bank, one of the largest private sector banks, announced the winners of the 10th Edition of India SME 100 Awards. Held in conjunction with a conference titled, "Enabling MSMEs for $5 Trillion Economy," the awards aim to spotlight the contributions of India's top 100 SMEs. These MSMEs, operating as offline enterprise or selling on marketplaces like Amazon or ONDC, have benefited from various government schemes like Gati Shakti, Digital India etc. 
Mr. Vinod Kumar, President, ISF, said, "The 10th edition of India SME 100 Awards stands as a guiding light, illuminating the remarkable achievements of our nation's top SMEs. As we strive towards a $5 trillion economy, these dynamic enterprises have been at the forefront, taking India towards global recognition and competitiveness. Through our joint endeavor with Axis Bank, we stand committed to supporting and nurturing these businesses as they continue to make significant impact. It also marks the first time when over 20 D2C brands have entered the Top 100 list. I am excited to see the digital adoption of doing business as this gives them the requisite cutting edge to compete with global players."
Amitabh Chaudhry, MD & CEO, Axis Bank, said, "It is an extremely proud moment for us to felicitate the MSMEs who have made an exceptional contribution to the growth of the Indian economy. With their dynamism, flexibility, and drive for innovation, MSMEs have been increasingly focusing on improving production methods and employing modern scientific management capabilities to sustain and strengthen their operations. We, at Axis Bank remain committed in catalysing growth and charting new horizons of success for our nation's vibrant MSMEs. These awards celebrate the entrepreneurial spirit of MSMEs across India and highlights their remarkable performance in this industry.''
From over 31,000 nominations spanning across sectors, the awards recognized 36 small, 54 medium, and 10 micro-segment companies across the country, evaluated by a 15-member diverse jury panel on parameters including both financial and non-financial indicators such as growth performance, financial soundness, people capital, and international outlook. Some prominent winners include Jagdamba Polymers Pvt Ltd, KEN Global Designs Pvt Ltd, Rockwell Industries Ltd, and ABK Imports Pvt Ltd, among others.
The event witnessed participation from esteemed guests such as Mr. Manish Gupta, Founder & CEO, D2C Ecommerce, Mr. Rajeev Mehta, Executive VP, Vodafone Idea Business Services, and Mr. Ganesh Sankaran, Group Executive & Head, Wholesale Banking Coverage Group, Axis Bank, among others. It also featured four insightful sessions, delving into topics such as digital transformation strategies to enhance MSME adaptability, the role of entrepreneurship in empowering women businesses, innovative financial solutions for efficient capital access, and strategies for global expansion through streamlined logistics and e-commerce utilization.