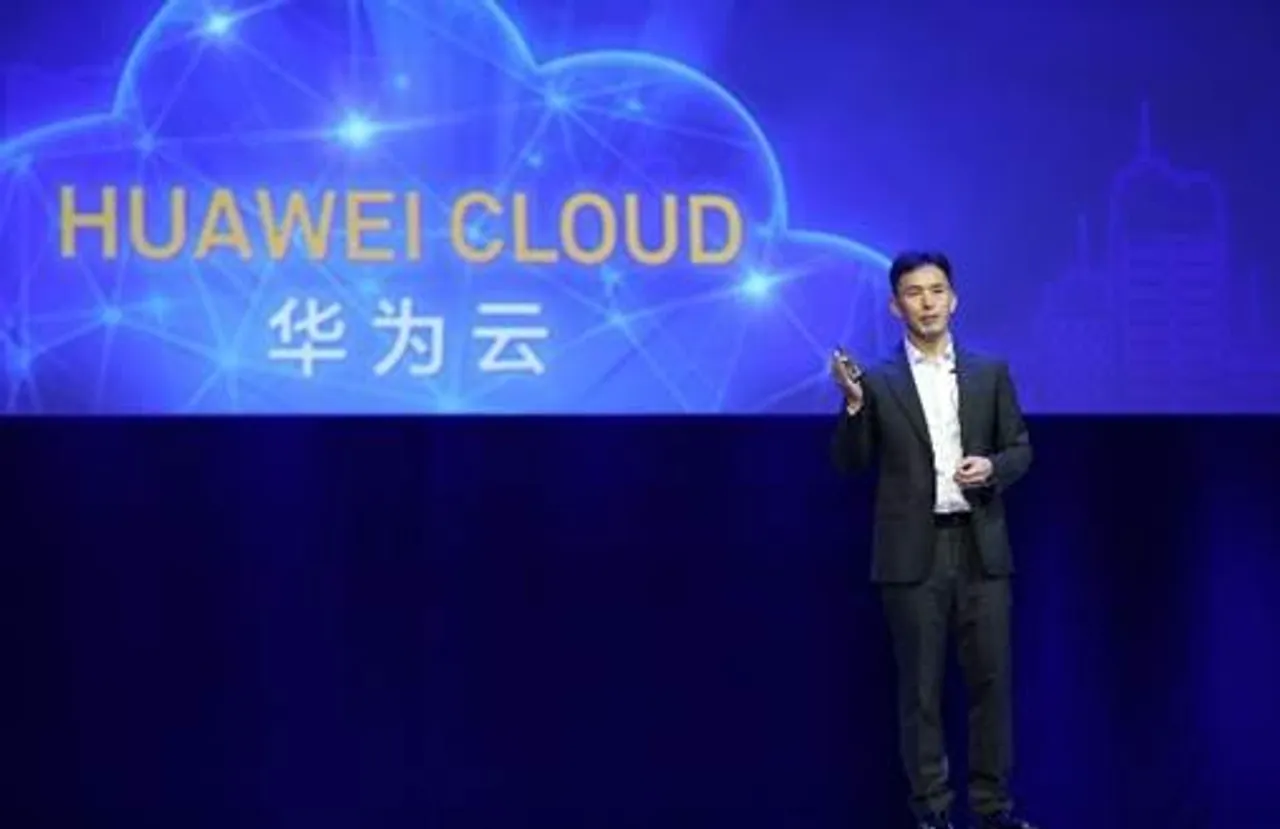 At HUAWEI CONNECT 2017, Joy Huang, Vice President of Huawei's IT Product Line, in a keynote speech titled "All Connected, All Cloud, All Intelligent", announced six innovative solutions designed to help enterprises with digital transformation. The new solutions include innovations in hardware, software, data, connection, architecture, and hybrid cloud.
At the same time, Huawei also shared success stories and best practices learned in working with the Industrial and Commercial Bank of China (ICBC) and Dongfeng Peugeot Citroen Automobile Company Ltd. on digital transformation.
"The digital transformation in many industries will bring human beings to an intelligent world in the future, and innovation will be the driving force of the revolution," said Joy Huang. "Increasingly, innovation will take place in the cloud, and the cloud will need the all-round strength. Huawei Cloud is committed to be an enabler of intelligent world, delivering continuous innovations of technologies and capabilities on Huawei Cloud to help customers succeed in their digital transformation."
At HUAWEI CONNECT 2017, Huawei Cloud released six solutions, presenting its innovation in hardware, software, data, connection, architecture, and hybrid cloud:
Hardware innovation: Atlas is Huawei's new-generation intelligent cloud hardware platform. In the scenarios of the public cloud, artificial intelligence (AI), and high-performance computing (HPC), Atlas pools resources of graphics processing units (GPUs), hard disk drives (HDDs), and solid state drives (SSDs) using heterogeneous resource pools and intelligent orchestration. The platform provides on-demand hardware resources to meet the requirements of different service models, doubling resource utilization. In addition, logic servers can be deployed within seconds, supporting quick service rollout.
Software innovation: Huawei DevCloud enables tools, capabilities, and process services on Huawei Cloud, sharing Huawei's accumulated development experience with enterprises.
Data innovation: Huawei Cloud enterprise intelligence (EI) services assist enterprises in data innovation to create an intelligent world. Huawei Cloud not only offers platform services, such as deep learning, graph analysis, and search, but also AI services, such as image tagging, intelligent audits, graph rebuilding, automated handling of customs declarations using Optical Character Recognition (OCR), and intelligent packing, enabling smarter enterprises. To meet the enterprise requirements for a distributed IT architecture, Huawei introduced three secure and reliable distributed database services on Huawei Cloud, including the distributed Online Analytical Processing (OLAP) enterprise data warehouse LibrA, distributed Online Transaction Processing (OLTP) enterprise database Derecho, and distributed MySQL database Taurus.
Connection innovation: Huawei Cloud Internet of Things (IoT) platform is a full-stack platform that includes SIM card management, device management, and application enablement layer, having features of secure connection, cross-industry ecosystem, and easy integration.    The platform provides a wide spectrum of industry enabling suites and templates, so that Huawei Cloud better matches IoT and Internet of Vehicles (IoV) scenarios.
Architecture innovation: Huawei Cloud released the FusionCloud Stack solution and introduced enterprise storage services with 99.9999% reliability. As an extended module of the public cloud, FusionCloud Stack can be deployed in enterprises' data centers. If the network connecting to the public cloud fails, the local system can continue to provide services to enterprises. This solution maintains a consistent user experience of the public cloud, more secure data sovereignty, low latency, and zero local maintenance, helping migrating enterprises' mission-critical services to cloud securely.
Hybrid cloud innovation: The FusionBridge hybrid cloud solution is based on the OpenStack cloud platform, with an innovative injection cascading architecture that is used to implement homogeneous or heterogeneous hybrid cloud. This solution provides a cross-cloud unified service catalog to shield the differentiation of using multiple cloud platforms. With an undifferentiated cross-cloud service image using HyperContainer, cross-cloud Overlay network automation, and unified vAPP deployment service, the solution easily implements cross-cloud distributed deployment and on-demand expansion of customer services. FusionBridge also provides customers with a Graphical User Interface (GUI) or an Operation and Maintenance (O&M) portal to help customers reduce workloads and simplify cross-cloud management.
In the Era of Cloud 2.0, technologies, such as cloud computing, big data, AI, and IoT, will make use of data and scenario innovations of industrial enterprises. Huawei Cloud works with partners to provide differentiated cloud, big data, and AI services, meeting the customer requirements of increasingly complex scenarios.
"Holding the principle that science and technology are the primary productive forces, ICBC has emphasized technical innovations in the definition of the future-oriented smart bank and established multiple innovative laboratories," said Wang Xiaoping, Fellow of the Software Development Center, ICBC. "As one of ICBC's important partners, Huawei makes joint innovations with ICBC and provides great support for the development of ICBC's next-generation big data platform, so that big data can better serve multiple businesses, such as customer marketing, risk control, customer service, and operating management."
Tang Teng, VP of Product Planning, Dongfeng Peugeot Citroen Automobile Company Ltd., introduced their new "5A+" strategy and the key services layout of the transformation to mobility services. In 2020, Dongfeng Peugeot Citroen Automobile will work with leading partners in ICT and Internet fields to launch various mobility services, such as social ride sharing, car sharing & infotainment, and fleet management, and build the ICT integrated IoV platform.
With 10 years of cloud computing experience, Huawei grows with customers through continuous technology advancement. Since the Cloud BU's formation in March 2017, it has seen a 238% increase in Huawei's cloud user base, and has released 40 new cloud services, including the data warehouse service, advanced DDoS service, and CDN service. As of now, Huawei has released a total number of 85 cloud services. In the meantime, over 4,500 new features have been added to Huawei Cloud. Today, 197 companies on the Fortune Global 500 list and 45 companies in the Fortune Global 100 have chosen Huawei as their digital transformation partner.
HUAWEI CONNECT 2017, Huawei's flagship event for the global ICT industry, is held at the Shanghai New International Exhibition Centre from September 5-7. The theme is Grow with the Cloud. Huawei will be exploring how to realize new growth through digital transformation together with its customers and partners at this global platform for open collaboration. For more information, please visitwww.huawei.com/huaweiconnect2017