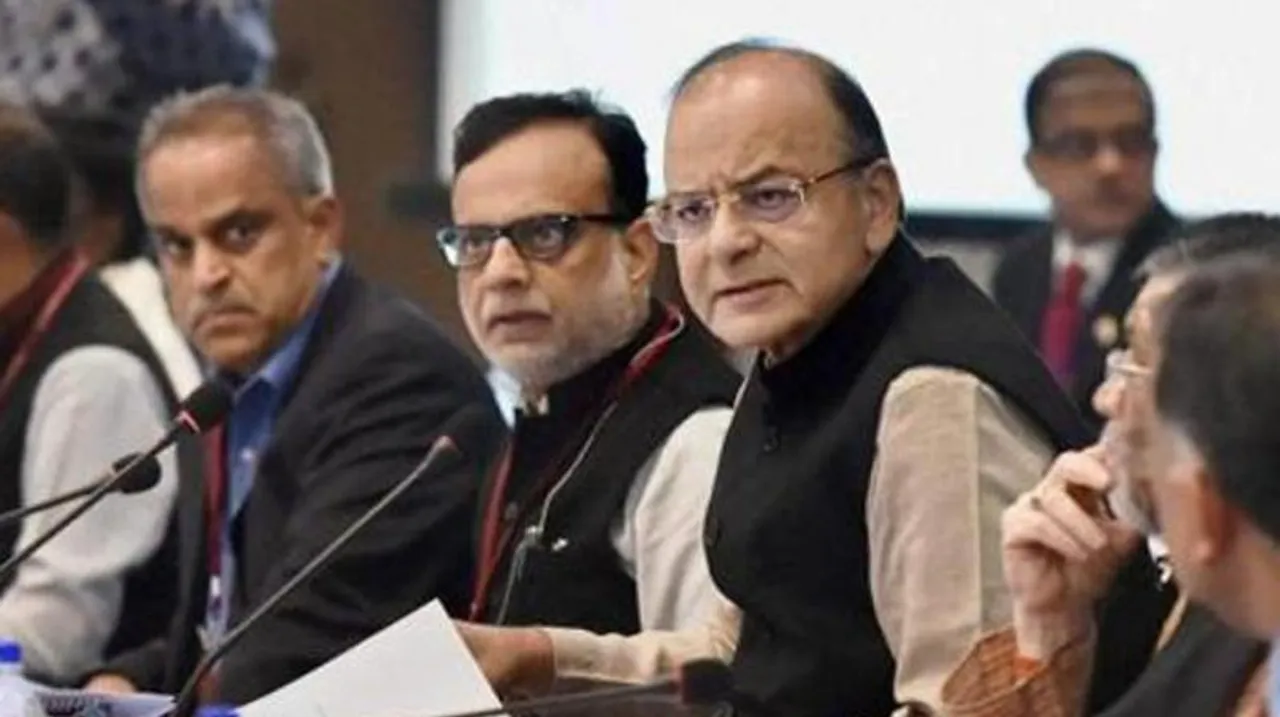 The Union Cabinet approved the constitution of the 15th Finance Commission, whose recommendations have to be in place by April 1, 2020, and decided to finalise its terms of reference, Finance Minister Arun Jaitley announced.
The appointment of a new Finance Commission, to recommend sharing of revenue between the Centre and states for a five-year period after the 14th Finance Commission's recommendations expire on March 31, 2020, comes in the backdrop of a radical overhaul of the indirect tax regime by way of the Goods and Services Tax (GST) from July 1.
"It normally takes around two years for a Finance Commission to complete its work, and for the 15th one, its recommendations need to be in place by April, 1, 2020," Jaitley told reporters here after a Cabinet meeting.
The Finance Commission is set up around two years before the end of the previous five-year period.
"Today (Wednesday), an in-principle decision has been taken and the members will be appointed very soon," Jaitley said in response to a query.
The minister said that while there is a continuity in the expenditure pattern of the Centre and the states, the GST was a new element in the revenue situation.
"The impact of GST on revenue will have to be studied by the the new Finance Commission. After GST, the indirect tax regime is no longer the same for both the Centre and states," he added.
The 14th Finance Commission recommended transfer of a much bigger share of central taxes to states, increasing it by 10 percentage points to 42 per cent, which was accepted by the Centre.
Former Reserve Bank of India Governor Y.V. Reddy headed the 14th Finance Commission constituted under the previous United Progressive Alliance government.
In response to a query on the handsome increase in the states' share as recommended by the current commission, Jaitley said that while India is a "union of states, the union also has to survive".