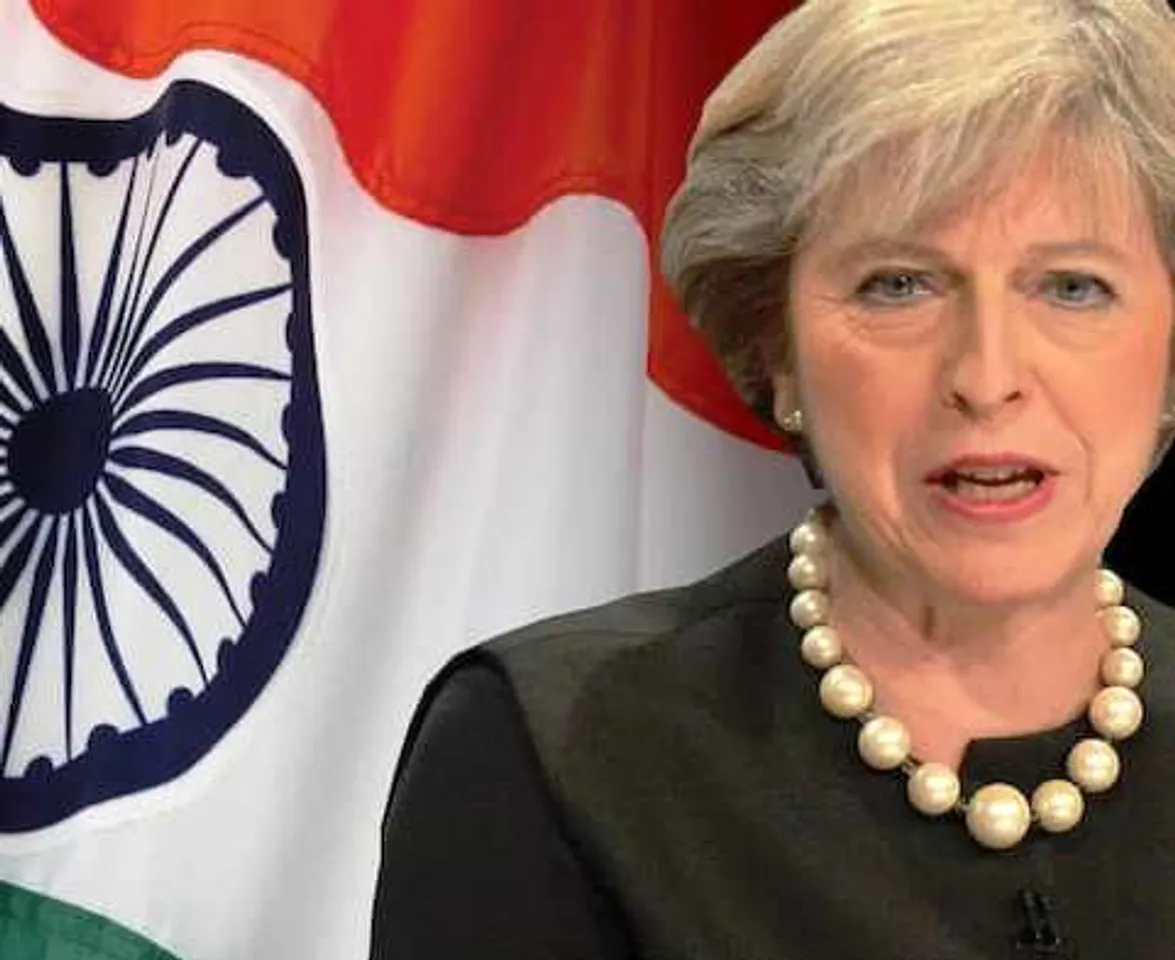 As India Inc. extends a warm welcome to British Prime Minister Ms Theresa May, her visit provides an excellent opportunity for India to forge a new dimension of bilateral relations seeking a sense of assurance from the top UK leadership that no adverse impact falls on the Indian trade and industry as a Brexit fall-out, apex chamber ASSOCHAM said.
NEW DELHI: 
"Even as the global industry and trade stay somewhat anxious about the Brexit fall-out, we get an opportunity to hear first hand from the British Prime Minister herself what the roadmap is for India and UK in terms of re-designing and re-aligning our trade and investment relationship post the exit of Britain from the European Union," the chamber President Mr Sunil Kanoria said in a statement.
The latest ruling of the High Court in UK making the Parliamentary approval to Brexit has also added a new dimension to the entire issue and its wider ramifications for the global business, the chamber said.
Even as the process of Brexit in terms of legislative issues and negotiations with the European Union (EU) gets underway, both India and UK with a bilateral economic engagement of both goods and services of over 18 billion Pound Sterling should begin working on the new paradigm.  On top of the agenda, should be negotiating and signing a Free Trade Agreement (FTA) which should be a win-win for both the countries and be used as a very important trade tool to deal with the economic downturn.
"Let us get going and prove it to the world that it is an open trade and investment which can help the global growth and not by shutting the doors," the ASSOCHAM said.
It said as services are an area of great strength to both India and the UK in areas like information technology and financial, insurance, the future trade deal must prominently include these as the core of the arrangement. Unlike the trade deals with the ASEAN (Association of Southeast Asia Nations), services must be front-loaded, rather than back-loaded in any future trade deal that India signs.
"With over 800 Indian companies having operations or trade with the UK, India has a large stake in the smooth transition of the British economy from a part of the European bloc entity to a standalone economy," the ASSOCHAM President said, adding the issue of restrictions on movement of persons, an integral part of the services trade, is also of paramount importance to India.
"We should make the best out of the visit of the Prime Minister Theresa and get all Brexit related concerns addressed. These concerns also relate to different sectors like steel, pharmaceuticals, and information technology.