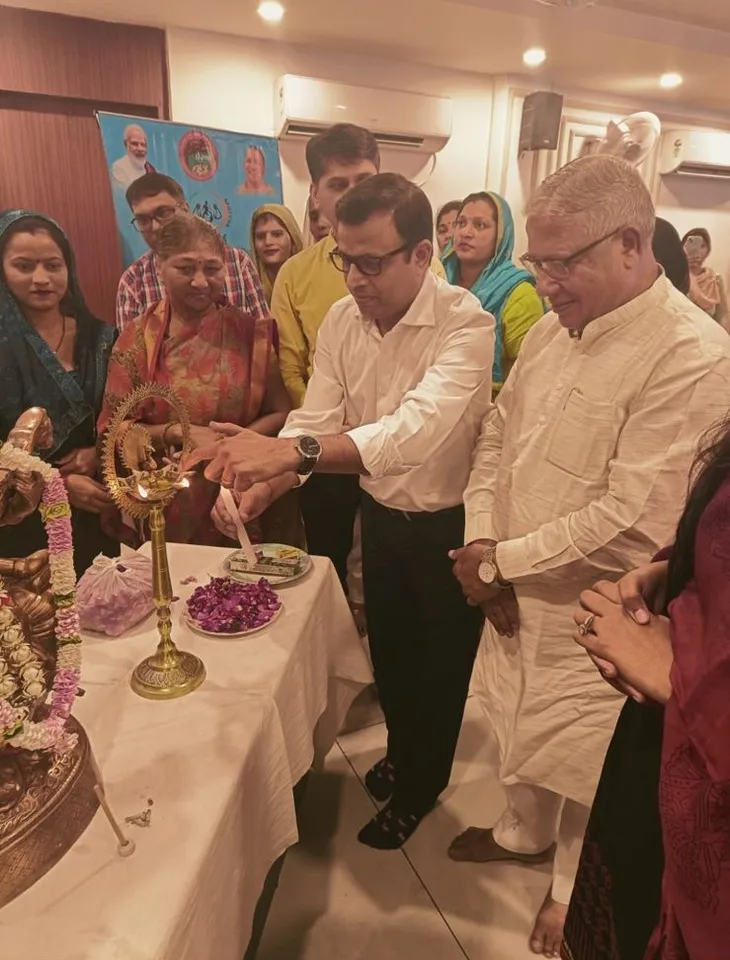 Flipkart, India's homegrown ecommerce marketplace, today conducted an orientation workshop in collaboration with National Rural Livelihood Mission, a Deendayal Antyodaya Yojana by the Ministry of Rural Development (MoRD) of the Government of India. The aim of this workshop was to empower local artisans and craftspeople which would enable them to leverage the potential of the Flipkart marketplace to drive their online business growth. The event was graced by Shri Rajendra Aggarwal, Member of Parliament; Shri Deepak Meena, IAS District Magistrate, Shrimati Nupur Goel, Chief Development Officer, Meerut and Mr. Rajneesh Kumar, Chief Corporate Affairs Officer, Flipkart Group.
The workshop organized in Meerut aimed to strengthen the capabilities of rural communities for self-employment and entrepreneurship. Placing significant focus on providing extensive information on Flipkart marketplace offerings, the workshop aimed to provide the underserved communities of craftsmen, weavers and artisans with national market access to grow their businesses. The workshop was attended by over 150 local businesses, and SHGs led by women in Meerut, Uttar Pradesh. The Flipkart Samarth program has supported and benefited over 1.5 million livelihoods across the country since its launch in 2019. The initiative has been instrumental in supporting the local artisans and rural women-led enterprises, enabling them to unlock newer growth opportunities for their businesses through the dynamic e-commerce marketplace.
Shri Rajendra Agarwal, Member of Parliament said, "We believe that by empowering craftsmen, rural women artisans and self-help groups with the knowledge to leverage e-commerce, we can enhance their growth opportunities and contribute to the larger good of the local economy. The support and resources offered by Flipkart have proven invaluable in facilitating a great learning experience during today's workshop. We hope that this will help them with the necessary knowledge and capabilities to establish a stronger online presence, eventually boosting their entrepreneurial journey."
Commenting on the collaboration, Mr. Rajneesh Kumar, Chief Corporate Affairs Officer, Flipkart Group, said, "Flipkart's dedication lies in bolstering and adding value to the livelihoods of artisans, MSMEs, SHGs, women-led enterprises and craftsmen across India. We are elated by the positive response of today's workshop and aim to consistently create greater opportunities for the MSME ecosystem in the country. With Flipkart Samarth, our objective is to continue providing them with the knowledge, tools, and national market access they need to expand their businesses online."
Flipkart Samarth aims to create meaningful opportunities that empower millions of artisans, weavers, and micro-entrepreneurs across 28 states and help them achieve financial independence. The program is dedicated to helping underprivileged sections of society and supporting organizations that are committed to societal good. Since its launch in 2019, Flipkart Samarth has enabled pan-India market access for lakhs of ambitious entrepreneurs. Samarth has grown its seller entity base by 300% over the last year alone and has helped Samarth beneficiaries grow their businesses by as much as 300%. Flipkart's continuing efforts to bring more MSMEs into the e-commerce fold are aligned with the Indian government's "Aatmanirbhar Bharat" vision. Flipkart aims to uplift and transform the livelihoods of local seller communities by providing them with access to over 500 million customers across the nation on its platform.