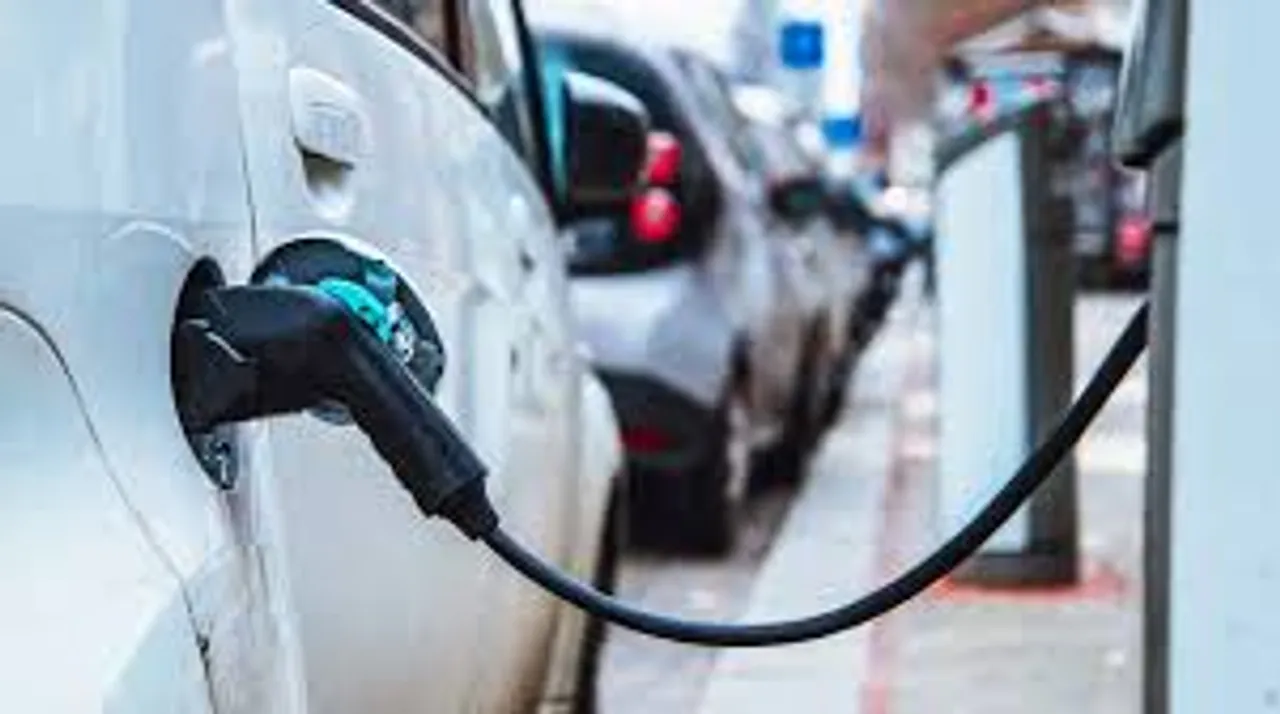 Electric vehicle (EV) market has the potential to grow significantly in the coming years as sales are expected to witness high double-digit growth rates annually in India till 2020, noted a recent ASSOCHAM-EY joint study.
"Stricter emission norms, reducing battery prices and increasing consumer awareness are driving EV adoption in India, while EVs are not yet mainstream, government push and other indications point to a growing momentum," stated the study titled, 'Electric mobility in India: Leveraging collaboration and nascency,' jointly conducted by ASSOCHAM and global advisory services firm EY.
Currently, EV industry is at a nascent stage in India, comprising less than one percent of total vehicle sales and is dominated by two-wheelers (95 percent).
"Going forward, EVs will be a stepping-stone in designing an intelligent transport infrastructure in India. The roadmap to electric mobility vision is based on growing collaborative economy and proliferation and success of electric and shared mobility business models."
The report, however, stressed upon the urgent need for creating charging infrastructure at a rapid pace as it is the determining factor for the growth of EVs.
"The required need at this point in time is the presence of related support industry and infrastructure as it will help the charging infrastructure thrive," it said. "We expect the government to take active measures to streamline regulatory challenges and provide further policy impetus to drive uptake of EVs."
The report added that while the share of public charging is expected to grow, however, home charging would still continue to be the dominant source with a share of nearly 70 percent in 2030. "There is a growing need for a national regulated rate that can be applicable to all charging stations across India."
Besides, it noted that EV adoption will be highly dependent on the pace of fall in battery costs as EVs are significantly more expensive than traditionally propelled vehicles due to the high cost of Li-ion batteries. "With the improvement in technology and manufacturing efficiency, the cost is expected to decline to US$100/kWh by 2023."
While at present, India does not have any policy framework or mechanism for the battery recycling and second use market. However, the study said, in order to achieve its electrified mobility target, reclaiming materials from old Li-Ion batteries in a certified and sustainable manner should be a huge priority of the Government of India.
The ASSOCHAM-EY study highlighted that absence of an EV supply chain in the country demands an urgent investment in research and development (R&D) and local manufacturing capabilities. "There is a need for long-term supply-side incentives that attract desired investments required for EV deployment."
Telematics: Growth Oportunity EVs
The ASSOCHAM-EY report further highlighted that though telematics market in India is still nascent, however it is poised to grow at a much faster rate till next couple of years as growing consumer demand for electric vehicles (EVs) is leading rising investments in the sector,
"Growing use of telematics across multiple services such as EV to grids interaction, fleet/asset management, navigation and location-based systems, insurance, V2V, V2X systems, remote alarm and incidence monitoring, and safety and security, telematics is poised to grow at a compounded annual growth rate (CAGR) of 31.2 per cent till 2020," it said.
Telematics is supporting new generation intelligent transport solutions by embedding intelligence into vehicles using sensors and chips and improving communication between different stakeholders to provide real-time decision support through interconnected networks.
Embedding telematics into EVs can facilitate locating nearest charging station, reserve spot at charging station, enable smart charging, vehicle to grid charging, time of charging (users can charge at off-peak hours when rates are lowest) and notify people when charging stops or is unplugged, the report noted.
Besides, telematics solutions can help with remote heating, ventilating and air conditioning (HVAC), which is considered crucial for EVs, it added.
The ASSOCHAM-EY sector specific study also highlighted that global telematics market is poised to grow exponentially, with 104 million new cars expected to have some form of connectivity by 2025.
The global market size of telematics will be around US$47.6 billion (bn) in 2020 from US$20.02 bn in 2015 and 88 per cent penetration of global integrated telematics for new cars is expected to be achieved by 2022.