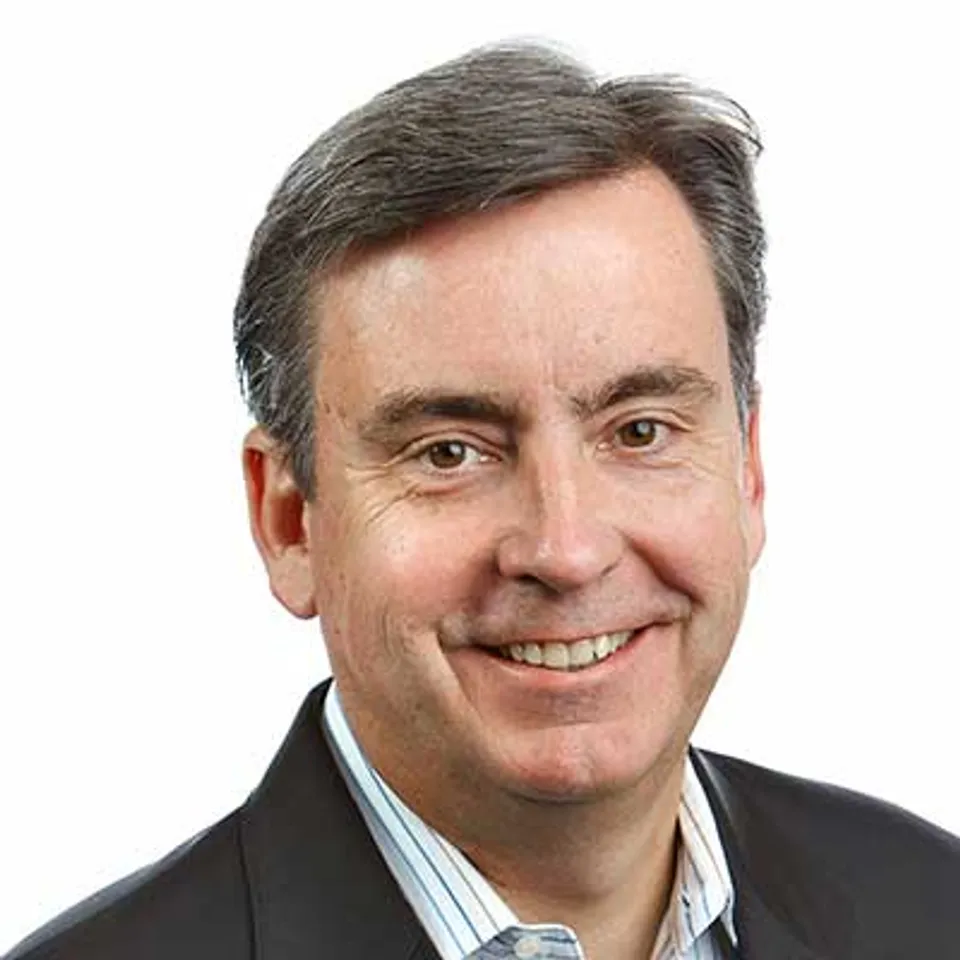 Dell EMC expanded its Open Networking initiative with new, state-of-the-art infrastructure options, services and implementation capabilities to help customers manage the increasing network demands resulting from their Digital Transformations.
According to industry research firm International Data Corporation (IDC), by 2020, 50% of the Global 2000 will see the majority of their business depend on their ability to create digitally-enhanced products, services, and experiences in response to evolving consumer expectations.
"Transforming IT operations to drive innovation is a foundational element to the broader Digital Transformation efforts happening with Enterprises and Service Providers," said Tom Burns, senior vice president, Networking, Enterprise Infrastructure and Service Provider Solutions. "Our Open Networking and Ready Nodes solutions are aimed at accelerating transformation, improving agility, lowering costs and enabling new services and applications."
Dell EMC S4200-ON
Increasing Top-of-Rack performance, bringing Open Networking to Data Center Interconnect applications
The new Dell EMC S4200-ON switch using merchant silicon is a state-of-the-art deep-buffer, deep-table 10/100GbE data center switching platform purpose-built for deployment at the top-of-rack (ToR) and Data Center Interconnect applications, an area historically reserved for proprietary routing solutions. The Dell EMC S4200-ON switch delivers:
500X larger buffers than standard Dell EMC 10/100GbE switching platforms, boosting East-West traffic and distributed application performance making it ideal for virtualized environments
15X larger tables than standard Dell EMC 10/100GbE switching platforms for use in Data Center Interconnect and full routing applications
Up to 10X performance increase for Big Data environments compared to standard Dell EMC ToR plaforms
Up to 2-3X cost savings for interconnect applications compared to proprietary wide-area routing platforms
"Market segments are up for disruption as merchant silicon is now on feature parity with custom ASICs all the way through the core/router layer of the network," said Alan Weckel, founder and principal analyst, 650 Group.  "It's very clear that the next big battle in networking will occur in the data center core between traditional switch and routing vendors at both a system level and a silicon level."
Accelerating 25GbE data center adoption
Enterprise and Service Provider Digital Transformation efforts rely on networking advancements to support rapid adoption of new technology for increasing performance requirements and application types. Next-generation 25GbE networking is designed to meet these constantly increasing networking and compute performance requirements. Dell EMC provides two upgrade paths to best fit customer's 25GbE adoption schedules:
The first upgrade path leverages the new Dell EMC Networking S5048 25/100GbE switch and is intended for customers looking to extend their current 10GbE environments while having the built-in capability to move to 25GbE when performance dictates. Customers simply upgrade service NICs from 10GbE to 25GbE when ready, or upgrade to higher performing servers with native 25GbE capabilities, and connect to the 25GbE-ready S5048.
The second is intended for customers seeking maximum compute and network performance. It combines Dell EMC PowerEdge 14G servers, 25GbE NICs and the recently introduced OS10-based S5148 switch. While also backward compatible to 10GbE, the S5148 switch combined with OS10 Enterprise Edition provides leading edge fabric and automation capabilities for private cloud environments.
"With ever-increasing performance and capacity demands on their networks, 25GbE is quickly gaining momentum with customers," said Sameh Boujelbene, industry analyst at Dell'Oro Group. "We're expecting that the 25GbE adoption ramp will be faster than that of 10GbE."
New Fabric Capabilities : Automating the Data Center 
Dell EMC advanced its OS10 Open Networking Enterprise Edition software with new SmartFabric Services. Designed for private cloud, hyper-converged infrastructure and storage environments, SmartFabric Services simplify and automate data center fabric creation, deployment and management including:
Autonomous fabric service capability to build and manage leaf-and-spine fabrics
Network state-aware automation to scale fabric operations up and out, providing zero-touch expansion, topology validation and upgrade assistance
Autonomous self-building, self-managing and self-healing fabrics at scale
Single pane of glass management to manage all fabric switches as one logical chassis
Accelerating SD-WAN adoption for Enterprises and Service Providers
To help service provider customers accelerate time to market and enterprises customers simplify deployments, Dell EMC created three new Software-Defined Wide Area Network (SD-WAN) Ready Nodes. These provide turnkey SD-WAN capabilities with pre-validated and pre-integrated solutions combining Dell EMC infrastructure with industry-leading SD-WAN software from Silver Peak Systems, VeloCloud Networks and Versa Networks. Architected and tested to Dell EMC standards, these Ready Nodes enable customers to quickly deploy cost effective SD-WAN solutions and services.
IDC states that Digital Transformation efforts including cloud, big data and analytics, mobility and social business will be the most significant driver of SD-WAN growth in the next five years. According to IDC's latest forecast, the firm estimates that worldwide SD-WAN infrastructure and services revenues will see a compound annual growth rate of 69.6% and reach $8.05 billion in 2021.1
"Commercially-available SD-WAN solutions are relatively new but their ability to address pressing enterprise networking needs has led to a rapid embrace of the dynamic architecture they propagate," said Rohit Mehra, vice president, Network Infrastructure at IDC. "Traditional WANs were not architected for the cloud and are also poorly suited to the security requirements associated with distributed and cloud-based applications."
Product Availability:
The Dell EMC S4200-ON and S5048-ON switches, OS10.4 software are expected to become available in the fourth quarter of this year.
The SD-WAN Ready Nodes with Silver Peak Systems and Versa Networks are available now, with the VeloCloud Networks SD-WAN Ready Bundle expected in the fourth quarter of this year.