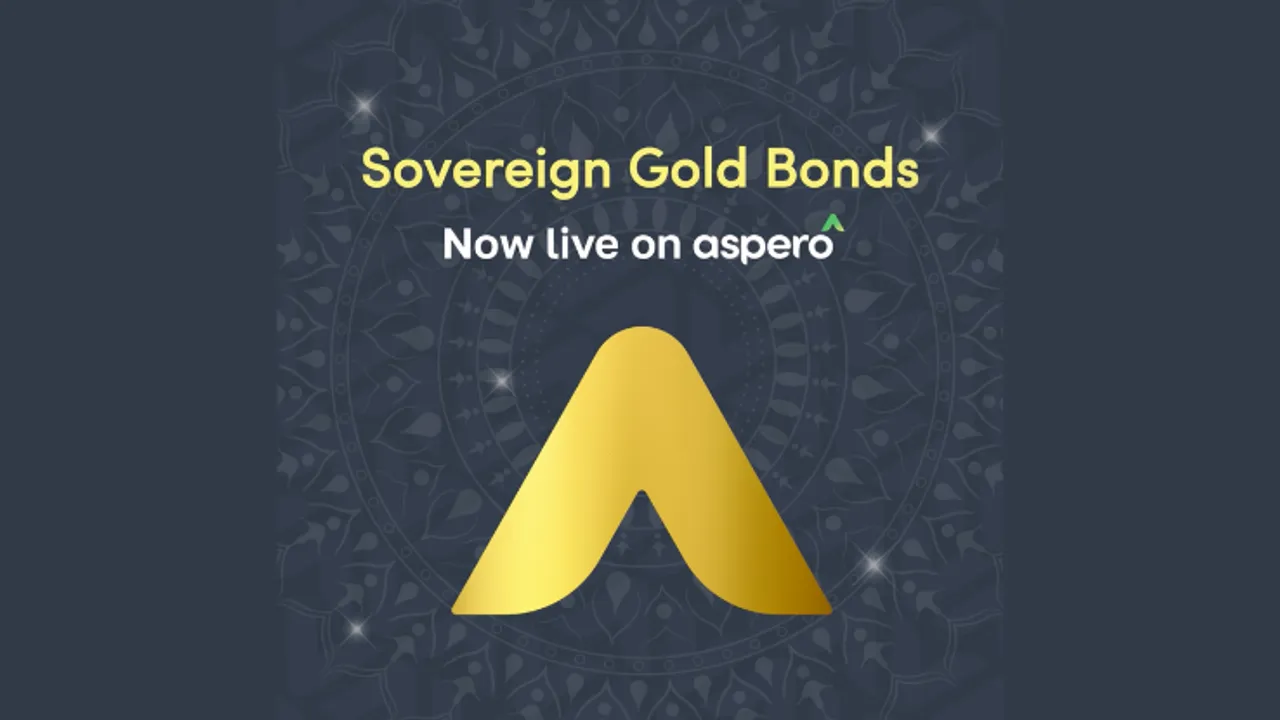 Aspero, India's premier fixed income investment platform, announces the release of Sovereign Gold Bonds (SGBs) on its platform, just in time for the auspicious occasion of Dhanteras and the festive season of Diwali. As Dhanteras approaches, the decision to invest in gold carries substantial weight. Sovereign Gold Bond Schemes stand out as a compelling choice for investors seeking tax efficiency, high safety, and capital appreciation potential. With the added advantage of a sovereign guarantee and no expense in management, SGBs offer a robust investment avenue. 
These government securities are denominated in grams of gold and if held until maturity, SGBs are exempt from capital gains tax, making them an excellent choice for long-term investors. Notably, the tax exemption continues even if SGBs are purchased in the secondary market or through a bond platform like Aspero. Investors also have the option to redeem the NCDs at the end of the 5th, 6th, and 7th years from the series issue date with the Reserve Bank of India.

Details of the Sovereign Gold Bond on Aspero:
Face Value: ₹ 5,926

Minimum Investment: 1 gm

Coupon Rate: 2.50%

Coupon Payment Frequency: Half-Yearly

Date of Maturity: 27th June 2031

Issuer Name: Reserve Bank of India

Security Name: Sovereign Gold Bonds 2023-24 - Series I 2.5%

Quality Details: Secured, Listed

Taxation: 0% tax on capital gains if held till maturity

Settlement Times & Cycles:

Trading days (12 AM - 3 PM): Next working day (T+1)

Trading days (Post 3 PM): Next to next working day (T+2)

Holidays & Weekends: Next to next working day (T+2)
To sign up on the Aspero platform and explore the Sovereign Gold Bond and other investment options, visit www.aspero.in, or download the app from the Play Store or App Store. 
Key highlights of investing through Aspero include: 
1. Face value of bonds starting as low as INR 300
2. Yields ranging between 8%-14% for bonds rated in the investment grade category,
3. No transaction fees, and flexible tenors ranging from approximately 3 months to 7 years.
4. The platform also offers the option to invest 24x7 i.e., beyond market hours and holidays.
This Dhanteras, make an informed choice with Aspero and embrace the financial prosperity that Sovereign Gold Bonds have to offer.