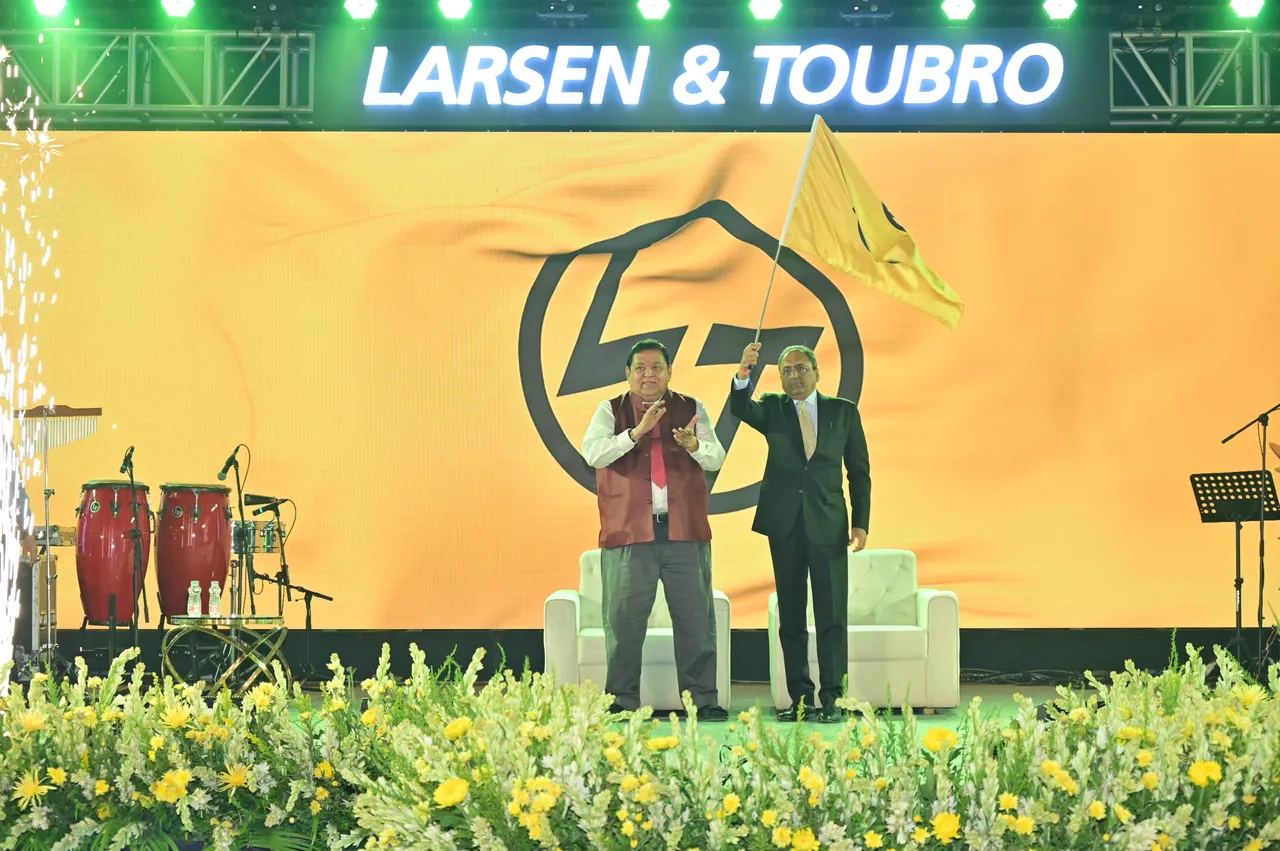 A M Naik on Saturday, 30 September, stepped aside as L&T's Group Chairman, handing over the reins of the USD 23 billion conglomerate to S N Subrahmanyan. Naik, 81, will now be chairman of IT companies and the employees trust along with the continuous focus on scaling up the many philanthropic initiatives that he has been undertaking for the past few years.
At a glittering event hosted at the Jio World Convention Centre in Mumbai, in the presence of some 1,500-odd senior employees and several former directors of L&T, Naik ceremoniously stepped down.
Honouring Naik's larger-than-life industrial and philanthropic persona, India Post unveiled a postage stamp on him at the occasion. L&T's former directors and Naik's family members also unveiled the cover of his upcoming biography The Man Who Built Tomorrow that will be published by Harper Collions
Naik's attention going forward will be trained on his varied philanthropic initiatives including the Naik Charitable Trust which focuses on education and skill-building of the underprivileged, and the Nirali Memorial Medical Trust dedicated to facilitating super specialty healthcare at subsidised cost.
Under the aegis of these two Trusts, Naik has built five hospitals, six schools and three wedding/thread ceremony halls in Gujarat and Mumbai, apart from adopting 40-odd schools, dramatically upgrading their infrastructure and learning environment.
Owing to Naik's endeavours over the years, Edelgive Hurun India Philanthropy List named him as the country's most generous corporate professional for three consecutive years. In FY 2021-22 alone, Naik spent a whopping Rs 142 crore on philanthropy.
Hailing from a family of teachers in Gujarat, Naik had joined L&T in 1965 as a junior engineer and went onto become its Group Chairman. In the near three-decades that he spent in leadership roles, Naik helped L&T grow to its present size and stature. Here is a glimpse of his magnificent achievements across the decades:
1985 - 1995: Set up a world-class heavy engineering & manufacturing facility at Hazira, now rechristened the A M Naik Heavy Engineering Complex.
1995 - 2005: Set up the L&T Employees' Trust to protect L&T's unique professional character.
2005 - 2015: The IT vision he articulated earlier pays off handsomely with the growth of L&T's IT and Technology Services business. He aligned L&T to meet India's national priorities and become a dependable partner for major national endeavours.