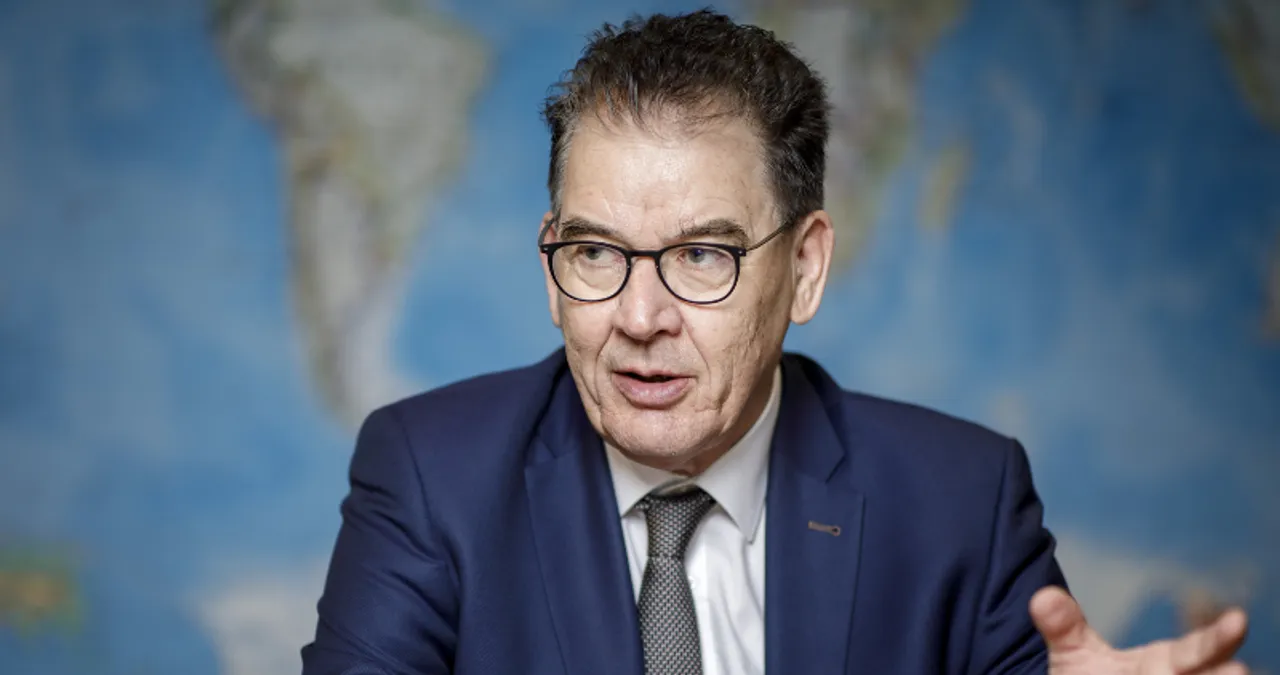 UNIDO Director General Gerd Müller took part in the sixth edition of the Paris Peace Forum, an initiative launched by President Emmanuel Macron of France in support of international collaboration to strengthen multilateralism and preserve peace.
Over the course of the two-day event, the Director General attended the dinner hosted by French President Emmanuel Macron and Madame Brigitte Macron with heads of states and of international organizations. During this occasion, they engaged in conversations about reinforcing international cooperation to ease tensions and create opportunities for all. The Director General stressed that "inclusive and sustainable development worldwide is a prerequisite for stability and peace. To accelerate progress on achieving the Sustainable Development Goals and promoting a green transition worldwide, a strong global partnership between governments, international organizations, the private sector, and civil society is indispensable."
During his visit to Paris, the Director General also met with French authorities, including the Ministry of Foreign Affairs, the Ministry of Industry, and the French Development Agency (AFD), to discuss the development of dialogue and cooperation.  He highlighted that France is an important EU-partner of UNIDO and a champion for multilateralism to tackle global challenges.
In his meeting with Anne-Marie Descôtes, Secretary General of the Ministry for Europe and Foreign Affairs and Bernard Welckenaer, Deputy Director General of the French Development Agency (AFD), they explored possible areas of cooperation between UNIDO and France in support of President Macron's new Africa Strategy, with a focus on green minerals, agribusiness for local value addition, and the energy transition.
The Director General also held talks with Benjamin Delozier, Head of the Competitiveness, Innovation and Business Development Department of Directorate General for Enterprises (DGE) under the authority of Minister for Economy, Finance and Industrial and Digital Sovereignty, with whom he discussed technology transfer to developing countries and the implementation of green industrial policies in emerging economies, including industrial decarbonization and green hydrogen.