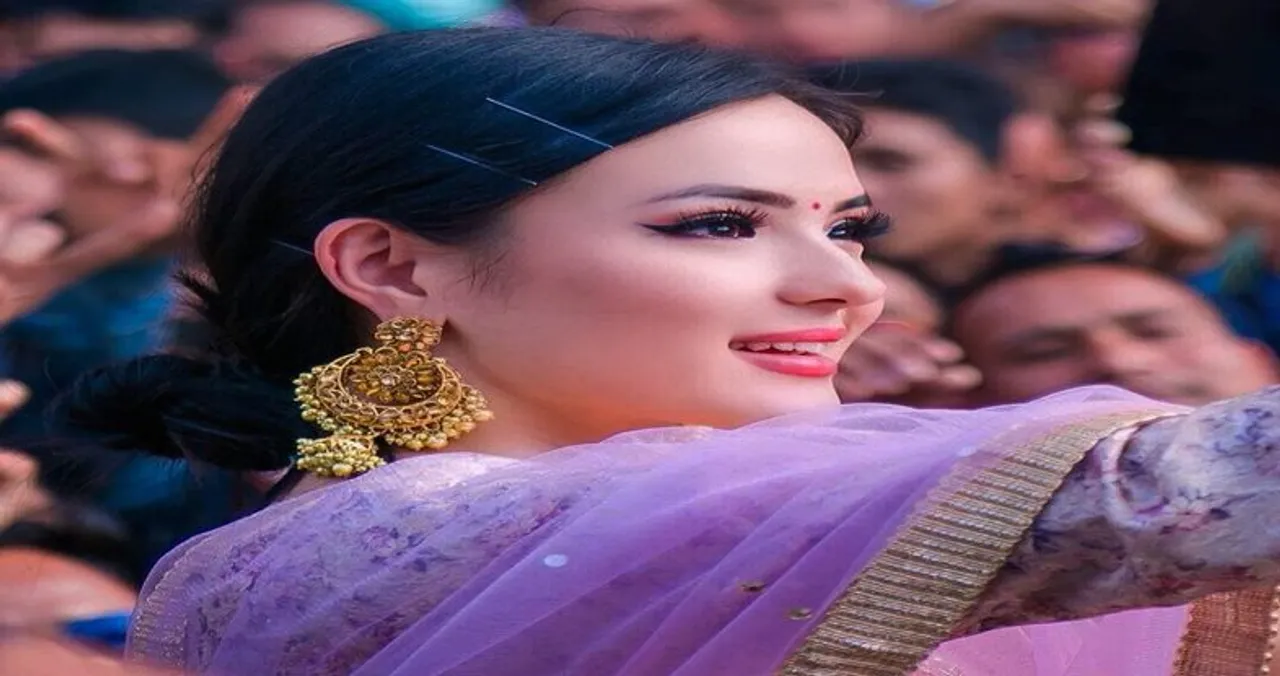 AIMIL AYOUTHVEDA -  a global skincare brand known for its natural yet innovative products, unveils and strengthens its presence with its much awaited launch in Nepal. The celebration also marks the onboarding of the brand's first ever brand ambassador Ms. Jassita Gurung, an acclaimed actress from Nepal. The collaboration aims to strengthen Ayouthveda's presence in the Nepalese market and promote the brand's commitment to deliver Effective Skin Care.
Gurung with her captivating on-screen presence and passion for promoting self-care and wellness, perfectly embodies Ayouthveda's core values. Over the years, Ayouthveda has earned a reputation for harnessing the power of Ayurveda, combining it with modern science to develop effective and high-quality skincare solutions. The brand offers a wide range of products that cater to diverse skin concerns, ensuring customers experience visible results and long-lasting benefits. As a brand ambassador, she will play a pivotal role in endorsing Ayouthveda's idea to promote safe and effective skincare and will act as an anchor to build a relationship of trust between the audience and the brand.
Commenting on the collaboration, Dr. Sanchit Sharma, Founder and Director of Ayouthveda, stated, "We are delighted to extend our branch internationally in Nepal and welcome Ms. Jassita as our brand ambassador in Nepal. Her grace, authenticity, and dedication to her craft align perfectly with Ayouthveda's philosophy of embracing natural beauty and holistic wellness. We are confident that her association with the brand will resonate with our customers and further enhance Ayouthveda's position as a trusted skincare brand in Nepal."
Jassita Gurung, known for her versatility and acting prowess, expressed her excitement about the partnership, saying, "I am honoured to be associated with AIMIL Ayouthveda, a brand that celebrates the essence of Ayurveda and offers products that nourish and enhance natural beauty. Skincare is an integral part of my self-care, and I am thrilled to be a part of Ayouthveda's journey to empower individuals to embrace their skin and feel confident in their own beauty."
As part of this partnership, Ayouthveda and Gurung will engage in various promotional activities spanning print & digital campaigns, social media initiatives, and public appearances. The launch in Nepal is a start of a beautiful chapter in expansion and a stepping stone towards reaching a fresh generation of enthusiasts who appreciate the science of Ayurveda.