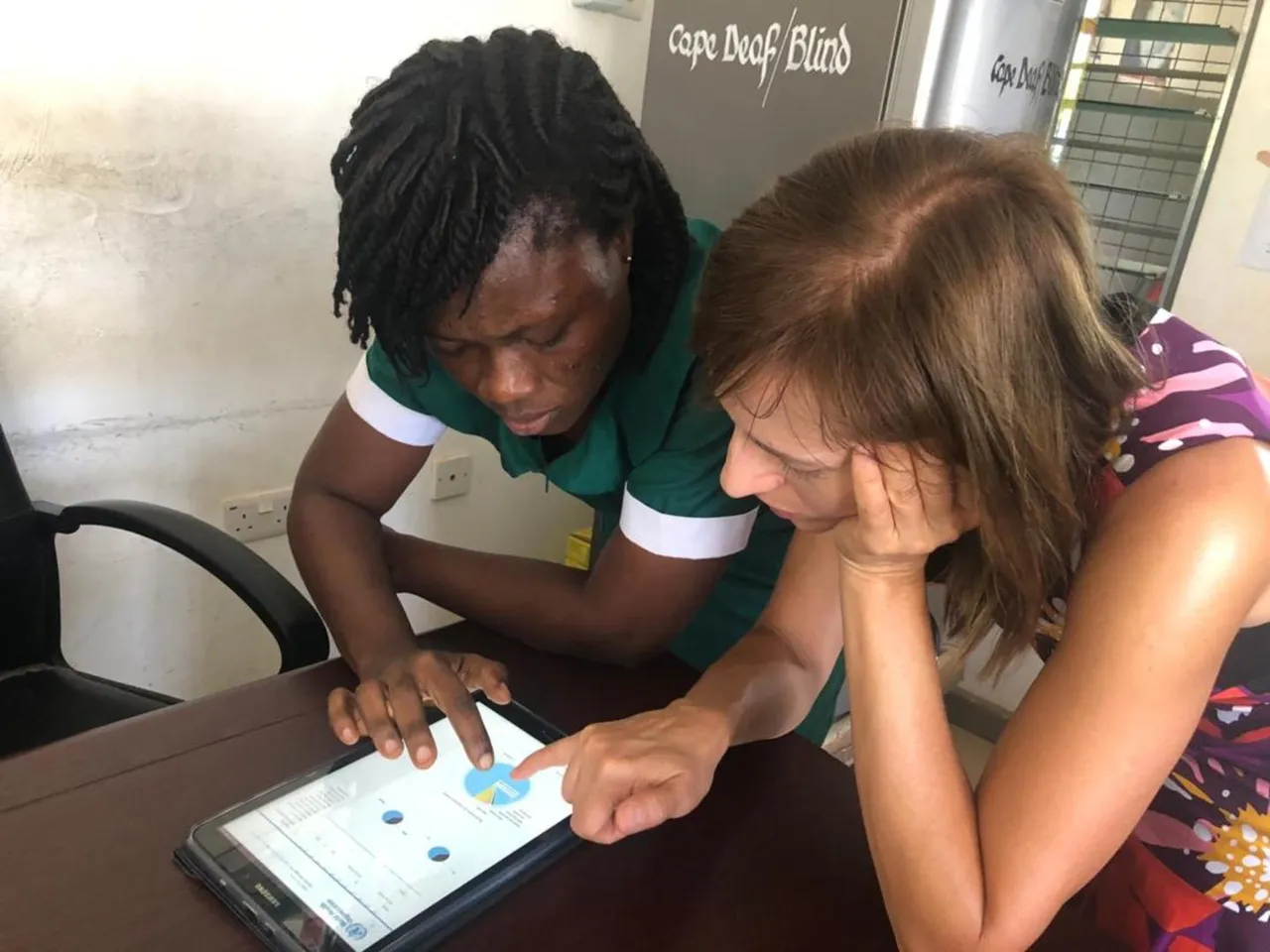 Over the years, Ghana has made significant efforts to improve adolescent health through the establishment of the Ghana Adolescent Health and Development programme. Despite the progress that has been made, the limited participation of young people in decision making has long been recognized as an obstacle to achieving optimum adolescent health.
Now, the country has taken steps to leverage digital technology to promote the active participation of adolescents in the implementation of Adolescent and Youth Friendly Health (AYFH) Services.
Since 2019, the World Health Organization (WHO) with support from the Foundation Botnar, United Kingdom's Department of Health and Social Care (UK-DHSC), USAID and other partners has been supporting the Ministry of Health, Ghana Health Service (GHS) and the Ghana Education Service to deploy a Web-Based digital platform to monitor the quality of AYFH services in schools.
"The platform provides a low-cost solution to obtain evidence-based standardized data on the performance of healthcare facilities, aligned with Global Standards for primary care services for adolescents," says Baltag Valentina Unit Head, Adolescent and Young Adult Health, WHO Headquarters.  "It calculates metrics on the performance of facilities and informs actions for improvements by linking results with recommendations". 
From an initial pilot in five schools in 2019, the initiative has now been scaled up to 43 schools in Central, Western, Greater Accra and Eastern regions, with the aim of giving an opportunity to adolescents to provide feedback on their experiences with healthcare services and contribute to shaping adolescent health programmes.
"The Web platform is a critical tool that is helping us to engage and understand the health needs of adolescents," says Prof Francis Kasolo, WHO Representative to Ghana. "We are now in a better position to co-create solutions with young people to address the gaps in quality AYFH service provision".
So far, over 30,000 adolescents in 22 districts have utilized the platform to provide critical feedback on their experiences with healthcare services and have shared ideas on strengthening the health system to better respond to their needs.
For the students, the platform is empowering them to identify healthcare service challenges and to work with relevant authorities to improve service delivery.