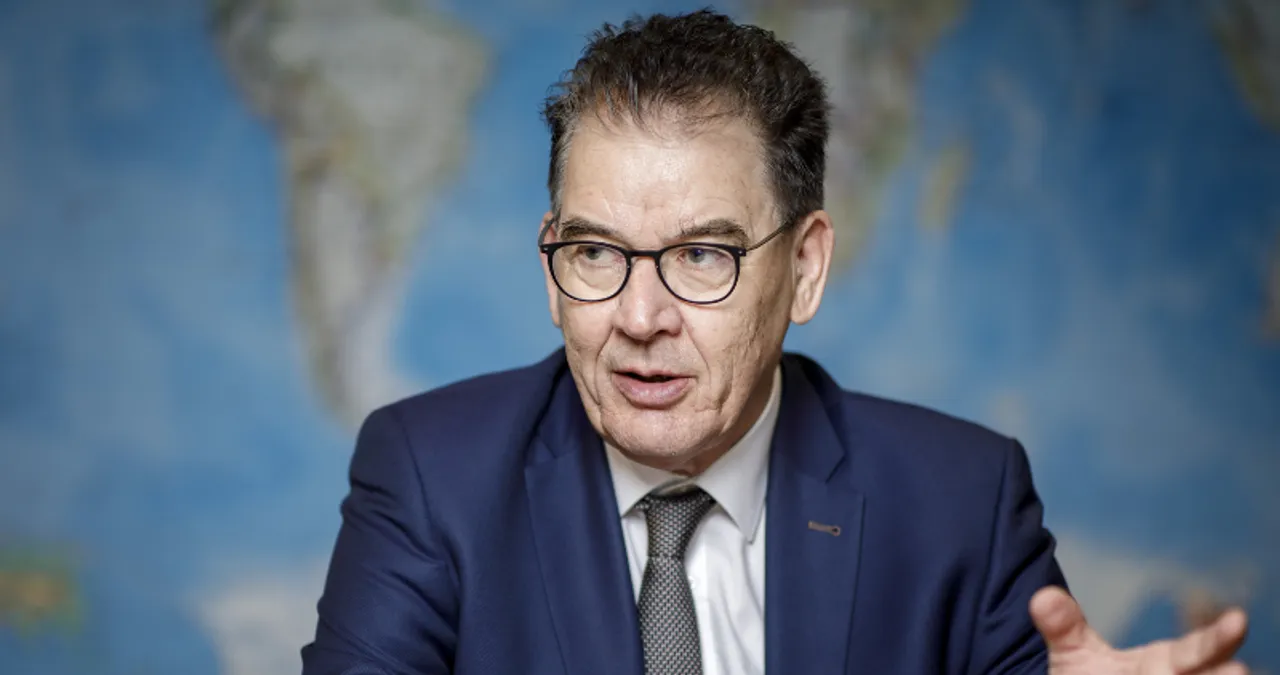 Gerd Müller, Director General of the United Nations Industrial Development Organization (UNIDO) calls on industrialized countries to keep their promises to achieve the Sustainable Development Goals (SDGs) ahead of the start of the UN General Assembly.
According to Gerd Müller, "The global challenges of the coming years are huge: climate protection, feeding the world, protecting the rainforests, fair globalization and protection against new pandemics. It is now past the halfway point, half-time in achieving the UN Sustainable Development Goals of Agenda 2030, but progress is far too slow. In the fight against hunger, we have lost past progress. One in ten people worldwide is hungry!"
"This is also due to the fact that the promises made by the industrialized countries years ago to achieve the world sustainability goals have hardly been kept," stressed Müller. "The 0.7% target for development cooperation is at the very least as important as the 2% target for defence. The G7 and G20 pledges to bring 500 million people out of hunger and poverty must be kept. Similarly, the climate change Loss and Damage Fund must be tangibly advanced at COP28."
Looking ahead to the SDG Summit, UNIDO Director General Müller says, "World leaders must act decisively on this, and indeed they must act now. Otherwise, the Global Goals will become less and less relevant. Dropping the ball on this would be a disaster for billions of people in poorer countries. Achieving SDG1 (no poverty) and SDG2 (no hunger) must be the ultimate goal of all UN states. A world without hunger is possible. According to UNIDO calculations, this would require global investments of 50 billion dollars in sustainable agriculture over the next 10 years."
In New York, UNIDO Director General Müller will be attending the SDG Summit, the General Debate of the UN General Assembly, and the Climate Ambition Summit.
Müller warns, "On a global scale, CO2 emissions are not decreasing, they are increasing! The hunger for energy is growing ever faster - by 2050 by 50 percent. Right now, 450 coal-fired power plants are being planned or built worldwide. If we focus primarily on national solutions, we will never achieve the SDGs and the Paris climate goals. We need a global Green Deal! An investment and innovation offensive for a global energy transition and sustainable development. Only five percent of global investments in renewable energies flow into poor countries."
With heads of state and government as well as high-ranking government representatives from Latin America, Africa and Asia, Director General Müller will discuss how UNIDO can further support its Member States in solving these challenges. He will also speak at Columbia University and meet with philanthropists such as the CEOs of the Tony Elumelu Foundation and the Bill and Melinda Gates Foundation.
To read complete article click here