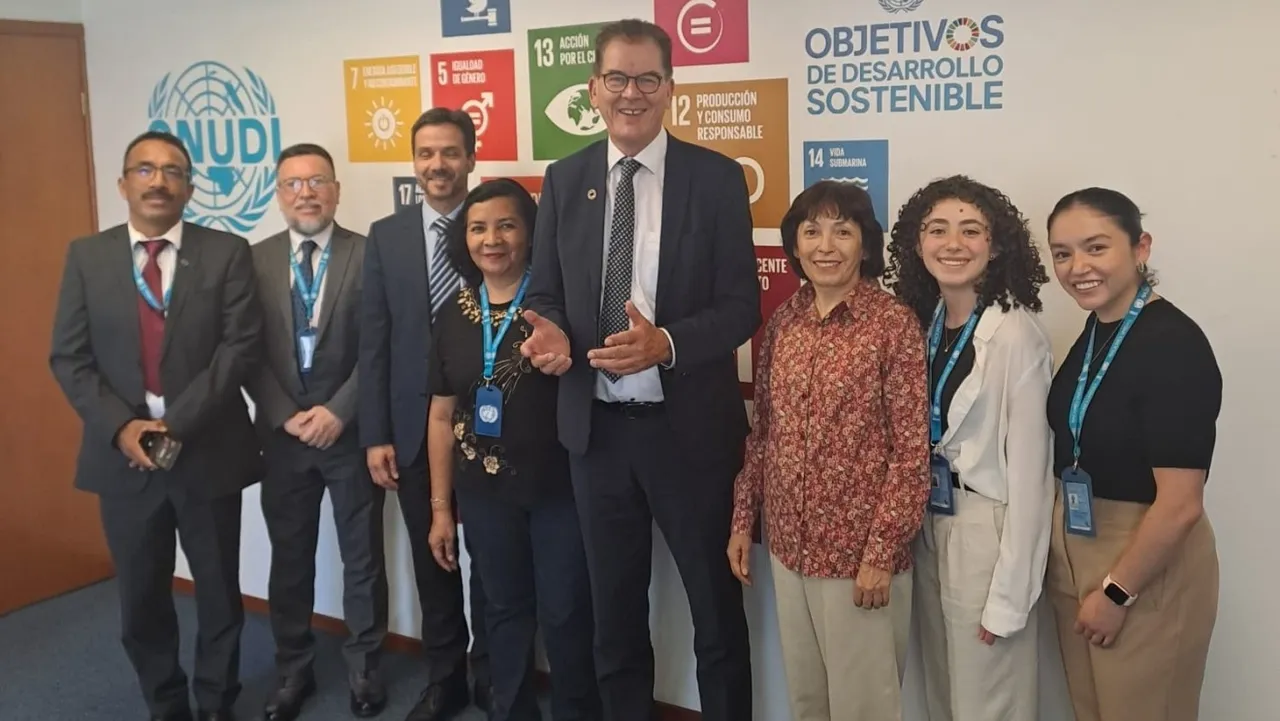 UNIDO's Director General Gerd Müller visited Costa Rica and Mexico during his first visit to the Latin American region. Müller highlighted the Organization's commitment to supporting middle-income countries in their efforts to make their economies more competitive.
"Low-carbon industries and integration in regional and global supply chains offer an opportunity to recover from the pandemic and avoid the so called 'middle-income trap'," affirmed Müller, adding that UNIDO provides practical solutions to the pressing challenges of middle-income countries.
UNIDO is actively involved in Costa Rica and Mexico. Leveraging its role as an implementing agency, it is mobilizing knowledge and technology partnerships and investment in these nations, which are marked by high inequality.
In Costa Rica, Müller visited the facilities of several international companies, namely Intel, Starbucks and Bayer, to explore partnership possibilities, while championing the cause of sustainable business practices.
Müller highlighted the importance of robust quality infrastructure and environmental and social standards for market access and fair supply chains. In Costa Rica, UNIDO promotes trade development along specific value chains, enhancing traceability, laboratory capacities and private sector abilities to comply with international quality standards.
In his meeting with Stephan Brunner, Vice-President of Costa Rica, Müller reaffirmed UNIDO's commitment to the inclusive and sustainable industrial development of Costa Rica through a new Country Programme. The programme - currently under development - will focus on skills development and training; quality and standards in key value chains; circular economy; renewable energy; and a particular focus on biodiversity protection through sustainable forestry and coffee plantation management.
In Mexico, the Director General and Raquel Buenrostro Sánchez, the Secretary of Economy, discussed the need to develop fair and sustainable supply chains, and support Mexican producers in positioning themselves as smart manufacturers within global supply chains. Furthermore, UNIDO's support in the development of trade corridors, industrial parks and quality, norms and standards was highlighted as key for more regional and international trade.
The Director General highlighted the importance of the climate challenge and invited the Secretary of Economy to participate in UNIDO's global programmes for green hydrogen and eco-industrial parks.