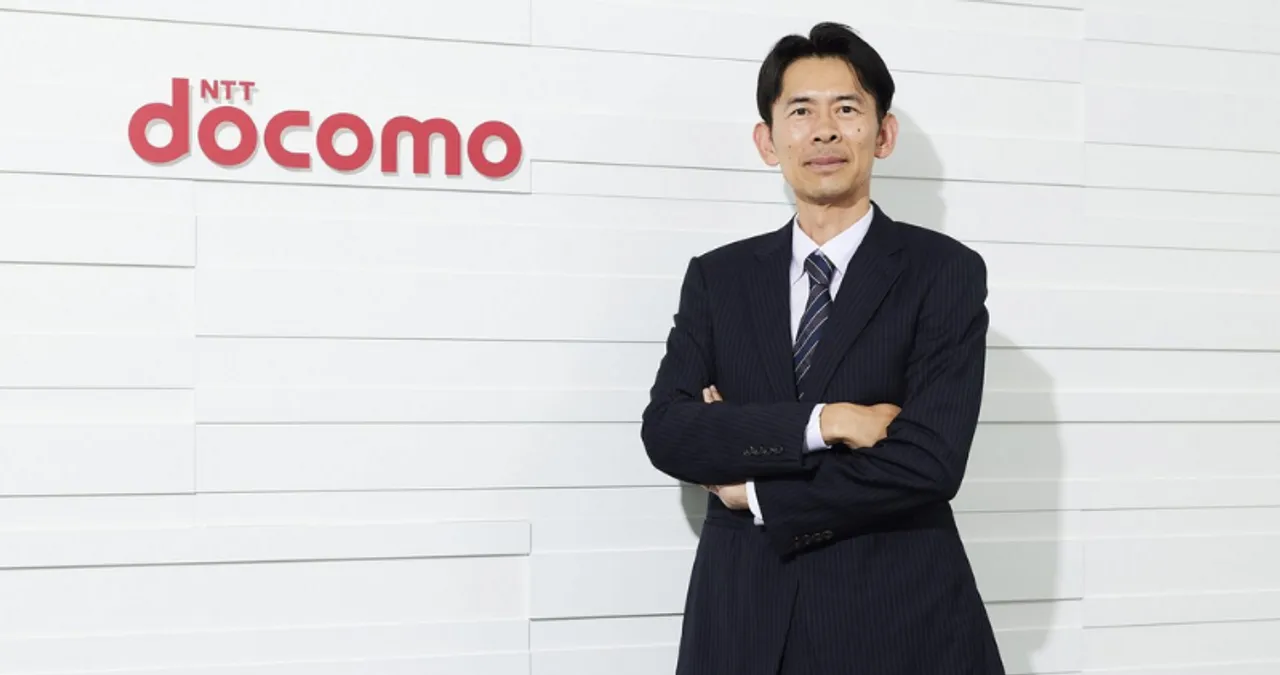 Fujitsu's instrumental role in the roll out of DOCOMO's 5G commercial services demonstrates its robust support for its customers, as well as the success of its ongoing efforts to further develop the Open RAN ecosystem through technological innovation globally.
Fujitsu strives to support digital transformation (DX) and the creation of dynamic new services for its customers by applying its innovative 5G solutions to a range of real-world industry use cases including smart factories, telemedicine, and autonomous driving. Fujitsu also remains committed to the development of environmentally-friendly network solutions to realize a more sustainable future for its customers and society, with plans to deliver 5G virtualized RAN solutions that will potentially reduce total CO2 emissions by 50% or more compared to conventional technologies by 2025.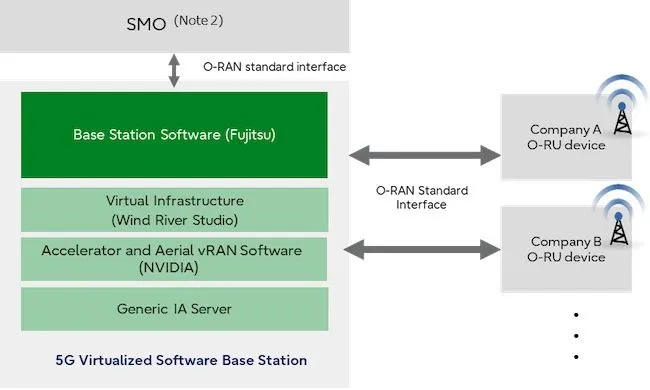 Features of the virtualized RAN solution
The solution consists of the "Wind River Studio" cloud platform of Wind River, an NVIDIA converged accelerator and the NVIDIA Aerial vRAN software development kit, which is responsible for the physical layer control, and a general-purpose Intel Architecture (IA) server. To realize multi-vendor connectivity by combining various wireless devices (O-RUs) provided by global suppliers, Fujitsu has implemented an open fronthaul (1) interface that conforms to O-RAN ALLIANCE specifications. Fujitsu's new solution will offer potential customers greater flexibility in selecting equipment, commercial-grade reliability, and cost-effective infrastructure when considering the deployment of 5G commercial network services.
DOCOMO has developed OREX, a service brand that provides optimized O-RAN in cooperation with various global vendors, while Fujitsu is contributing to the global expansion of wireless networks based on open architecture, focused on the provision of its core technology, virtualized RAN solution Functions. DOCOMO has selected Fujitsu's base station as the first O-RAN compliant 5G virtualized base station in its 5G commercial network based on its high-performance GPU, flexible open fronthaul architecture, and ability to further reduce power consumption.
Sadayuki Abeta, OREX Evangelist, Global Business Department, NTT DOCOMO, INC. comments:
"Open RAN is essential for onward development of mobile networks. Especially, vRAN is key in realizing flexible network evolution. At this time, development of high performance vRAN with Fujitsu base station software and NVIDIA GPU as hardware accelerator has been completed. It will contribute to further development of DOCOMO's network, and will promote more efficient global deployment of Open RAN by accumulating commercial know-how."
Ronnie Vasishta, Senior Vice President, Telecom, NVIDIA, comments:
In the development of O-RAN, Fujitsu and NVIDIA have collaborated to provide a software-defined, scalable and flexible vRAN solution with NVIDIA Converged Accelerators including GPUs and DPUs. This collaboration will help bring innovative solutions to global carriers.
Paul Miller, Chief Technology Officer, Wind River comments:
"Distributed cloud networks are highly complex, and in order to advance the industry, it is essential to work closely across the ecosystem. With the integration of our distributed cloud platform and Fujitsu's vCU and vDU applications, Wind River can continue to deliver proven technology based on Wind River Studio that is live with operators in global deployments."
Masaki Taniguchi, SVP, Head of Mobile System Business Unit:
"We are very pleased to announce the adoption of our 5G virtualized RAN solution for DOCOMO's 5G commercial services. Fujitsu's embrace of open network architecture is central to our ongoing efforts to develop high-quality and secure mobile solutions, contributing to the business development and digitalization of DOCOMO as well as our other valued global telecommunications customers."
<1> Open fronthaul: Line between base station and radio device controlled by standard O-RAN ALLIANCE interface
<2> SMO :Service and Management Orchestration. Framework that integrates network-wide orchestration (configuring, automating build) and management capabilities