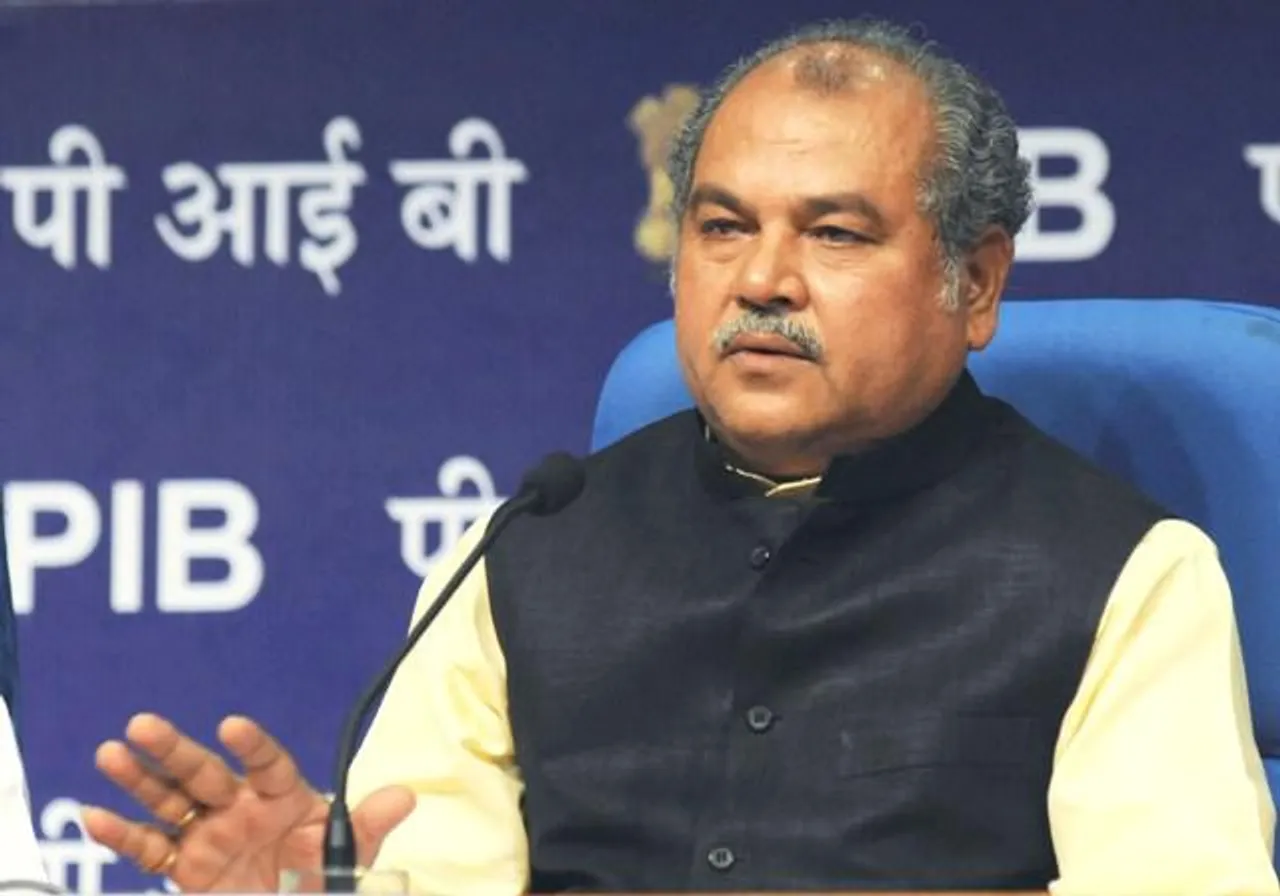 The Ministry of Mines is contemplating on and is willing to adopt the method suggested by NITI Aayog CEO, Mr Amitabh Kant regarding major policy changes to allocation and operation of mines in the country, union minister, Mr Narendra Singh Tomar said.
"Whatever he said was more based on principles and it is the job of the NITI Aayog to hold discussions on such issues, it has already taken a note of the subject and is working on it," said Mr Tomar while inaugurating an ASSOCHAM India Mining Summit.
He added that while his ministry too wanted to establish such kind of a method but it would take some time.
Mr Tomar also urged the private sector and public enterprises to proactively participate in mineral exploration in the vast 8 lakh square kilometre geographical area.
"We need to think upon how can we legally increase exploration in the present scenario and we need to ascertain the various alternatives of dealing with challenges on this front," said the union minister.
He also said that the passage of the Mines and Minerals (Development and Regulation) Act promoted transparency in auction process and is helping in enhancing mineral exploration.
"Today the auction process is being carried out in a very transparent manner and I am happy to share with you that till now 43 blocks have been successfully allotted and it has generated significant revenue to the tune of INR1.55 lakh crore for the states which would help in reducing poverty, generate jobs for youth, promote infrastructure development," said Mr Tomar.
He also said that of these 43 blocks that were auctioned, mining work had already begun on two blocks, while mining would commence on nine blocks within this year. "While rest of the blocks are under process, the states would submit report to environment ministry and we would support them in getting clearance."
Further, the mines minister informed that 102 blocks were ready for auction in the country. "We have been urging the states to auction them speedily and forward it to the centre for environment and forest clearance and we will support them in this behalf."
In her address at the ASSOCHAM conference, Dr Aruna Sharma, union mines secretary informed that the team led by union commerce ministry was in dialogue with US government on steel tariffs.
"The dialogue is still on with the US government that in case they are going for equivalent tariff to everybody," said Dr Sharma.
She added, "So far as steel is concerned, it does make much difference immediately but we do not want any door to be closed. In future, if they go for it we also are going for it that is very clear."
Dr Sharma also said that tariff is something which is bilateral and not multilaterally accepted norm. "It is not WTO compliant, our basic objection to it is that India strongly believes in multilateralism and multilateral trade principles and if it is not there India will object to it."
She highlighted that import of steel for making pipes and hot rolled coils has gone up by 0.1 per cent. "Steel pipes are being made and they are in turn being exported, so in that sense it has not made any difference at this point of time."
Adding that government was alert about steel imports from other countries, she said, "If necessary, steps will be taken."
Talking about the issues pertaining to Goa mining ban she said, "It must be resolved at the earliest, iron ore mines in Goa have very low iron ore content, what is important for Goa is to go for beneficiation to improve iron content."
Earlier, Mr Manish Kharbanda, co-chairman of ASSOCHAM National Council on Mines and Minerals said that mining is an enabling sector which supports job creation across India. "Make in India can be effectively addressed through 'mining in India'."