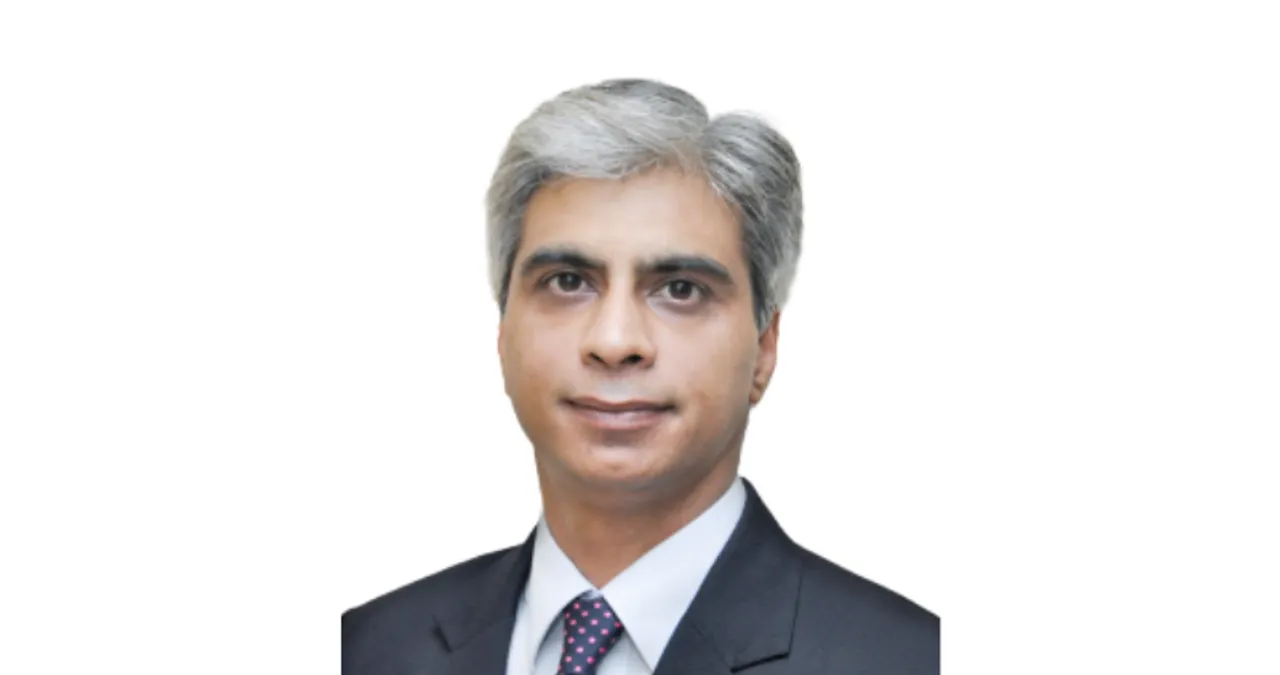 Axis Bank announces the launch of 'NEO for Business', a distinctive Transaction Banking platform specially curated for the Indian Micro, Small and Medium Enterprises (MSME's). This is first of its kind comprehensive digital proposition that caters to the real, current, and emerging Transaction Banking needs of MSMEs.
With more than 30%+ contribution to the Indian GDP, 65+ million MSMEs form the backbone of India's economy.  They are rapidly adopting digital payments over cash, with 72% payments done through the digital mode compared with 28% cash transactions. Rise in digital adoption presents prospects for further growth in the sector and we see this as a huge opportunity. At Axis Bank we continue to witness a strong momentum across our focused MSME segment, which continues to remain a key growth driver for the Bank.
Keeping in mind the evolving business needs of MSME's and challenges they face, Axis Bank's NEO for Business platform offers a wide array of Banking and Beyond Banking features such as:
Digital self on-boarding
Bulk Payments
GST Compliant Invoicing
Payment Gateway integration
360° Customer View
End to End Transaction Tracking
Auto Reconciliation
Recurring Collections
Cash Flow Reports and many more…
With these distinctive features, MSMEs can now enjoy enhanced convenience and productivity, as they can complete their banking transactions 'on-the-go', without visiting a bank branch.
Existing Axis Bank Current Account customers can now experience the power of NEO for Business on mobile by downloading a mobile app or through a simple web based digital registration. NEO for Business currently caters to sole proprietorship entities and individuals who form a considerable part of MSME addressable pool in the industry. Axis Bank will soon be extending the platform to companies, partnerships, and LLPs.
The Bank has a comprehensive suite of products and services on its digital banking proposition 'NEO by Axis Bank' for its corporate banking customers/clients. NEO for Business is the latest launch as part of these holistic offerings. The umbrella of initiatives under 'NEO by Axis Bank' have been designed keeping in mind the evolving customer preferences and are benchmarked against global best-in-class propositions. These comprehensive offerings cover APIs, Corporate Internet Banking and Mobile App, Host to Host integration and Partnerships.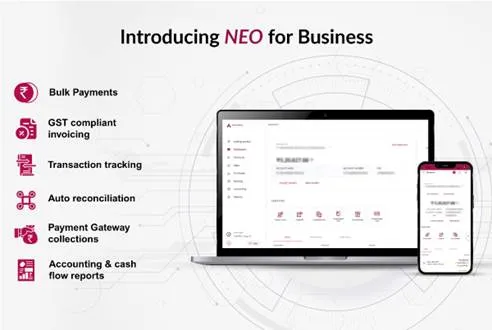 Neeraj Gambhir - Group Executive & Head - Treasury, Markets and Wholesale Banking Products, Axis Bank, said, "Axis Bank has been continuously investing in leading edge technologies and data analytics capabilities to deliver at scale digital propositions for our customers. In line with our  'Open' narrative, we have adopted a 'ready to integrate' approach towards offering 'Beyond Banking' solutions by leveraging on partnerships, ecosystems and value chains to drive higher growth across our focused business segments."
"The MSME Business Banking landscape is evolving rapidly, and there is a need for a comprehensive solution for all their Banking and Beyond Banking requirements. Our approach was to build a proposition that offers and solves for their needs across a range of products and services on a single platform. 'NEO by Axis Bank' was launched as a platform for our corporate banking customers offering a complete suite of digital banking products and services. Within this platform, our newly launched 'NEO for Business' is a one stop solution for the business requirements of MSMEs. We believe that it has many industry-firsts which are not currently available with banks in India.  MSMEs will experience a new age of Business Banking to drive and accelerate their growth." he further added.
Commenting on the announcement, Vivek Gupta - President & Head - Wholesale Banking Products, said, "At Axis Bank, we believe in putting the customer at the center of all our endeavors.  NEO for Business is built to create a distinctive mobile first Transaction Banking platform for MSME's. It has contemporary UI/UX along with bank grade security features. Offered out of the shelf, Beyond Banking features are at the core of NEO for Business. While conventional internet banking platforms in the industry offer plain vanilla features, Beyond Banking offerings takes the customer value proposition to next level.  With NEO for Business, we will continue to transform the Transaction Banking landscape for MSMEs by creating a strong digital ecosystem to solve for all the evolving needs of MSMEs."